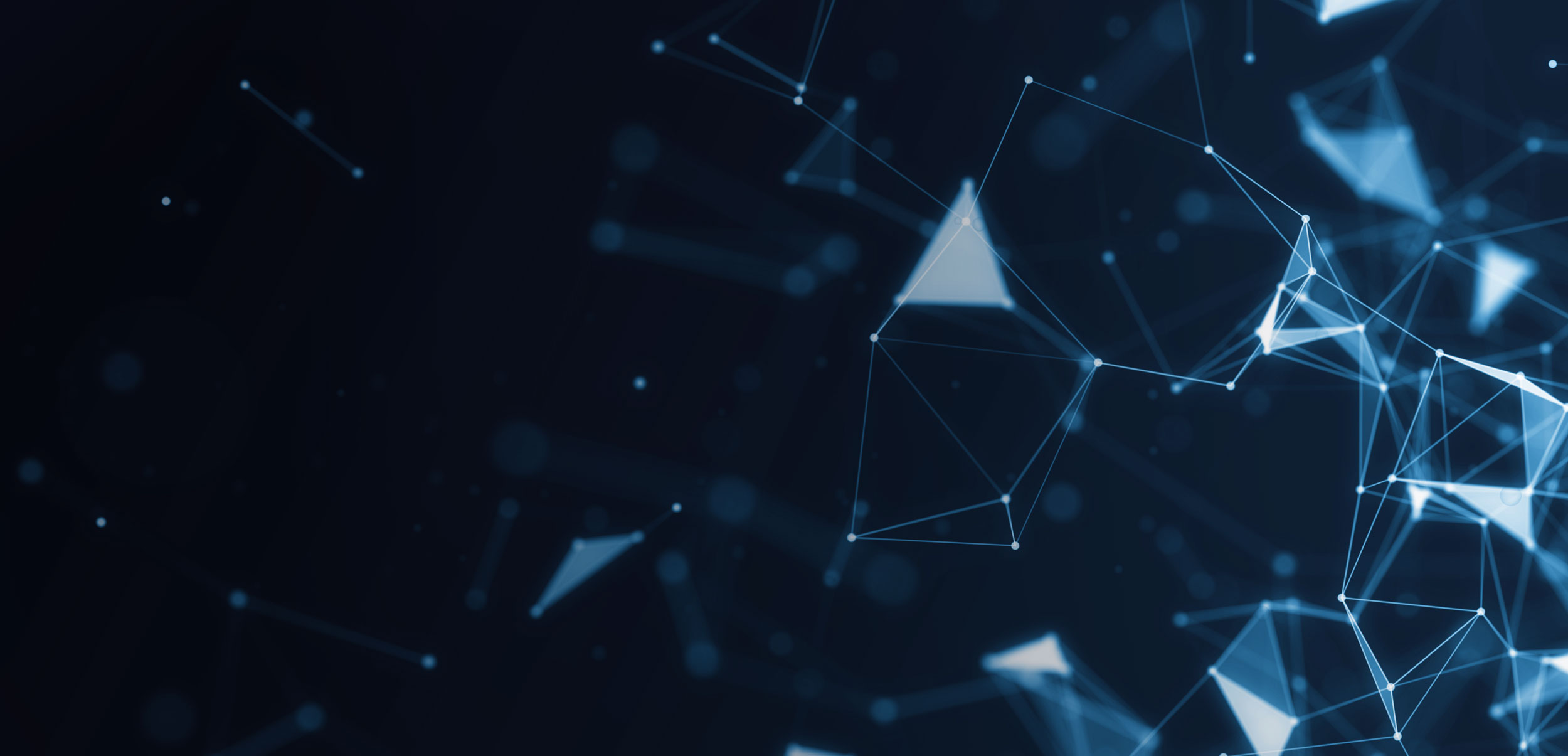 PFM Bridge
The connection between PFM and the world: customers, agents, partners.
A platform of remote services to communicate and share information
CONNECTIVITY AND CLARITY
PFM Bridge leads you straight to PFM
A platform of digital services, which focuses on employing the most advanced technology to strengthen and improve the connection with all our customers and professionals. Such technology allows us to meet our customers, operate on our machines, train technicians and develop projects.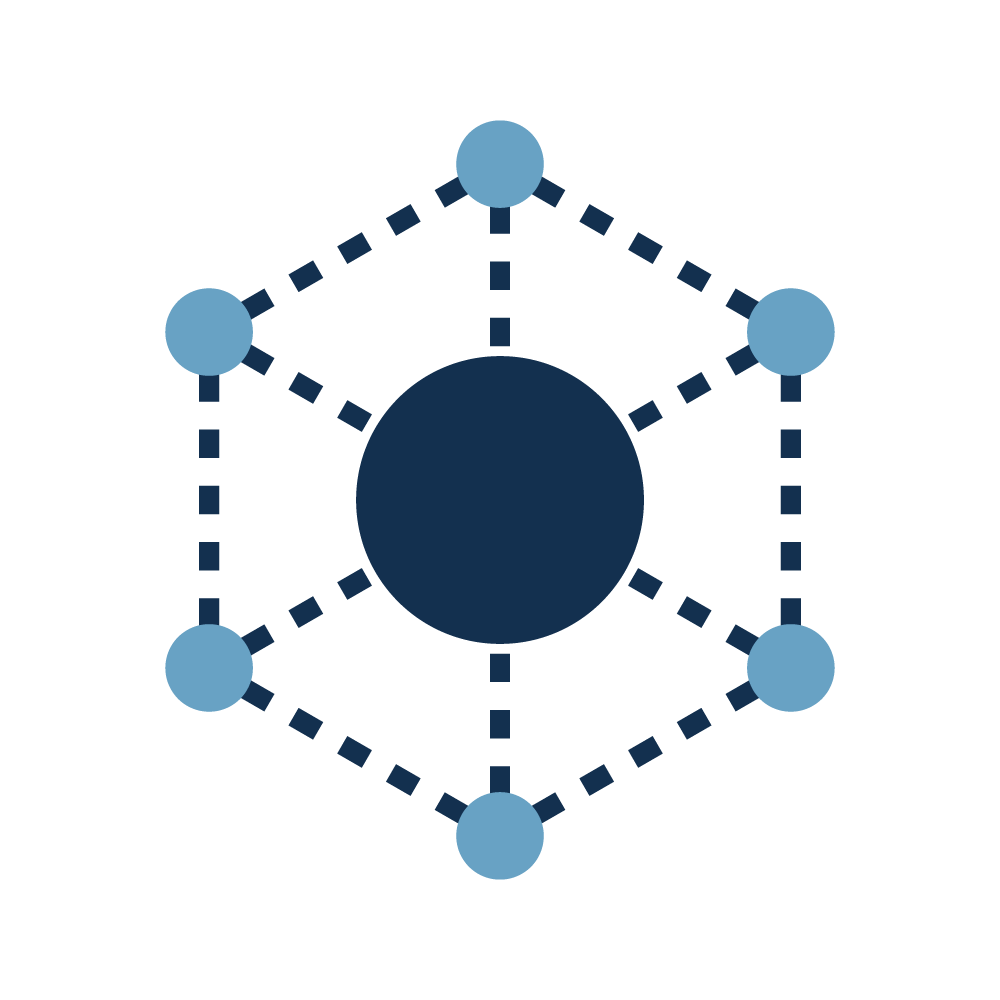 Online FAT and Smart Meeting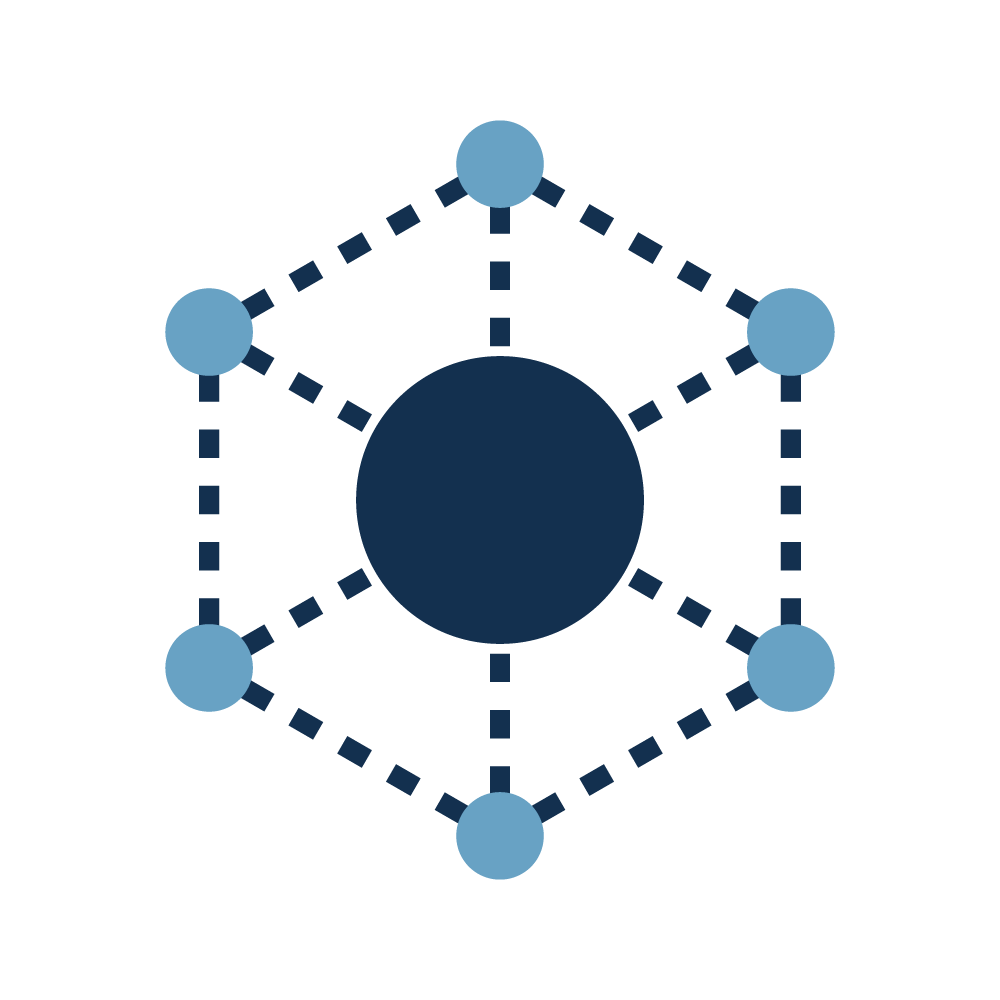 ON-LINE F.A.T AND SMART MEETINGS
PFM Bridge allows us to remotely perform livestream F.A.T.s (Factory Acceptance Test): the operator can carry out all the necessary procedures to live test a machine or a whole line, using cameras to communicate with the customer and exchange useful indications and opinions. PFM has implemented this kind of technology to keep meeting delivery deadlines and, at the same time, preserving efficiency and quality standards – not to mention sustainability: thanks to PFM Bridge, in fact, F.A.T.s transfer time and costs are drastically reduced.
During this particular moment, remote meetings are growing exponentially because they are quick, immediate, easy. In a word, they are SMART. Implementing all communication tools has allowed our partners and us to take advantage of technology to perform commercial and technical meetings with customers, technicians and suppliers.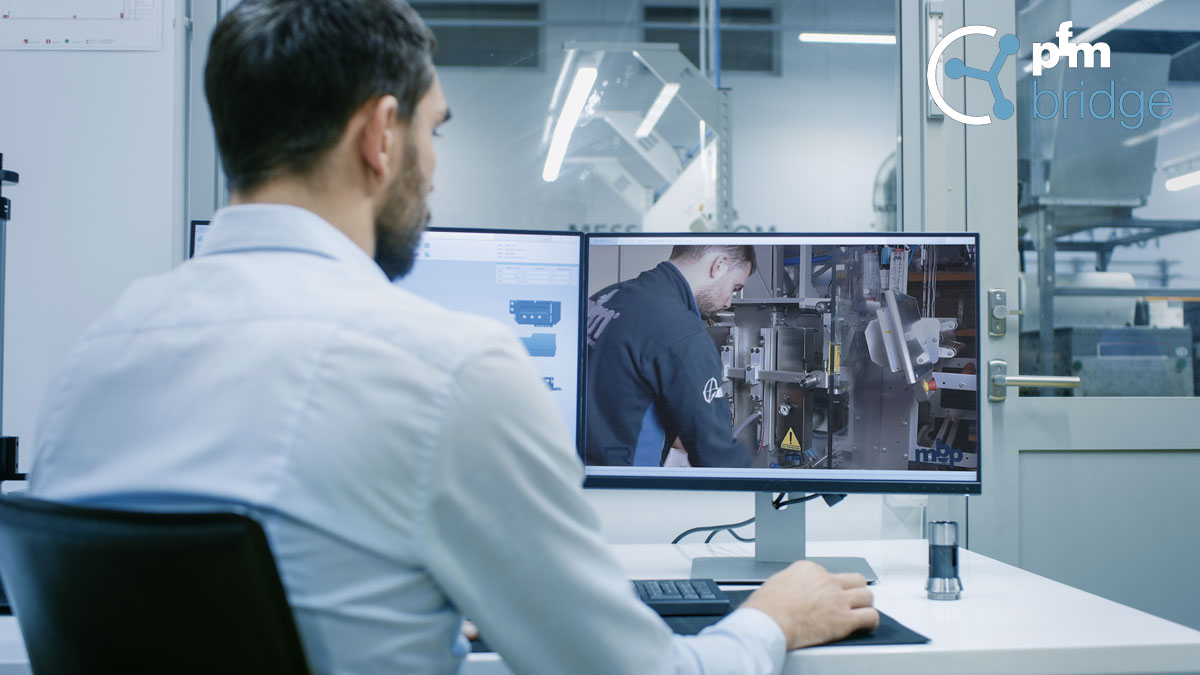 Remote Assistance
Remote assistance has been performed and tested in PFM for years. Machines and lines that are set up for online connection allow our operators to remotely connect and intervene on any possible problem or malfunctioning. A team of several engineers and specialized technicians is constantly available to solve everyday problems and possibly send any needed spare part worldwide.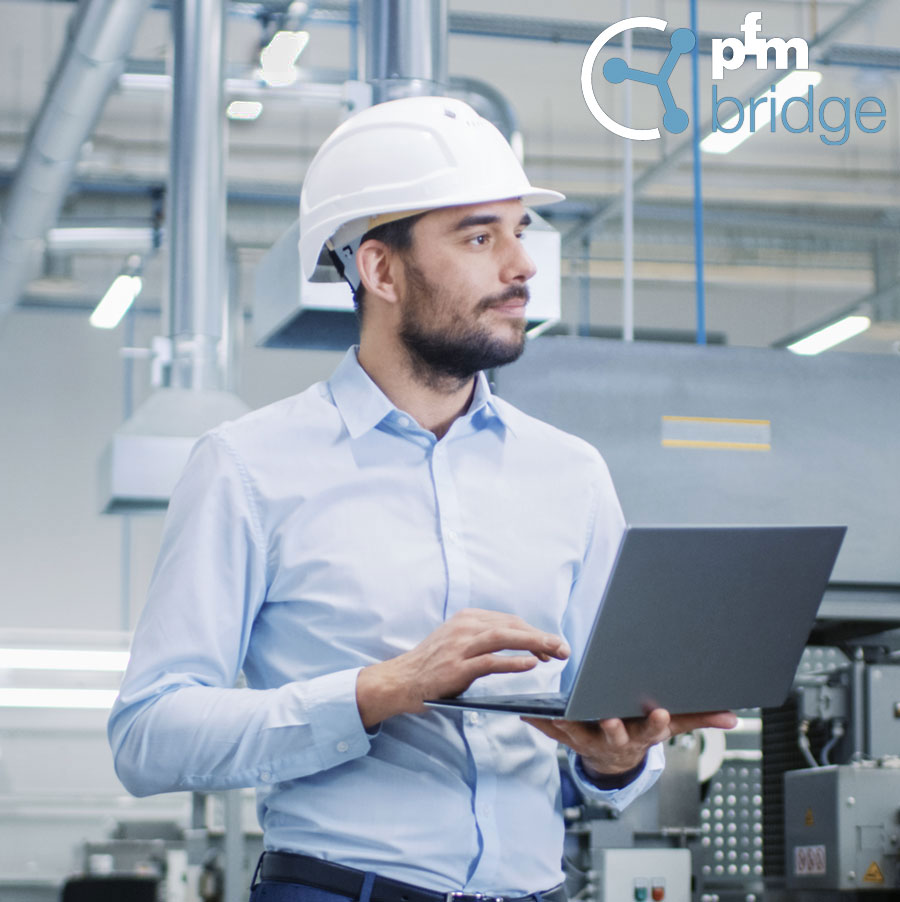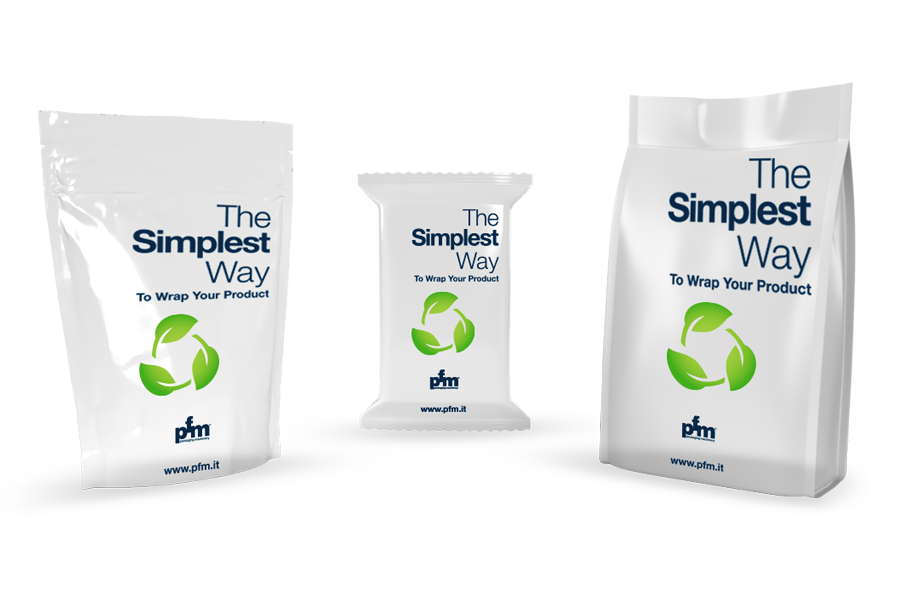 Packaging Solutions
One of the most creative moments is sharing the packaging project with a customer.
PFM's Packaging Development department can produce finished samples of the desired bag and ship it directly to the customer.
Thanks to the 3D simulation technology employed by our technicians, the packaging design can be displayed in a very realistic way, so that the final outcome can be analyzed in detail before being put into production.
TRAINING APP
PFM Bridge makes use of remote teaching, training and documentation.
Now more than ever, customers must be given the chance to access at any time the material related to technical training: installation, start-up, maintenance operations and ordinary interventions. PFM collects all these tools in a virtual interactive library and makes them available to users.
However, not only PFM's technicians are involved in training: our agents can, in fact, benefit from our app. It is updated in real time and it displays all the solutions that our group offers, so that each agent can access information about production and news from any part of the world.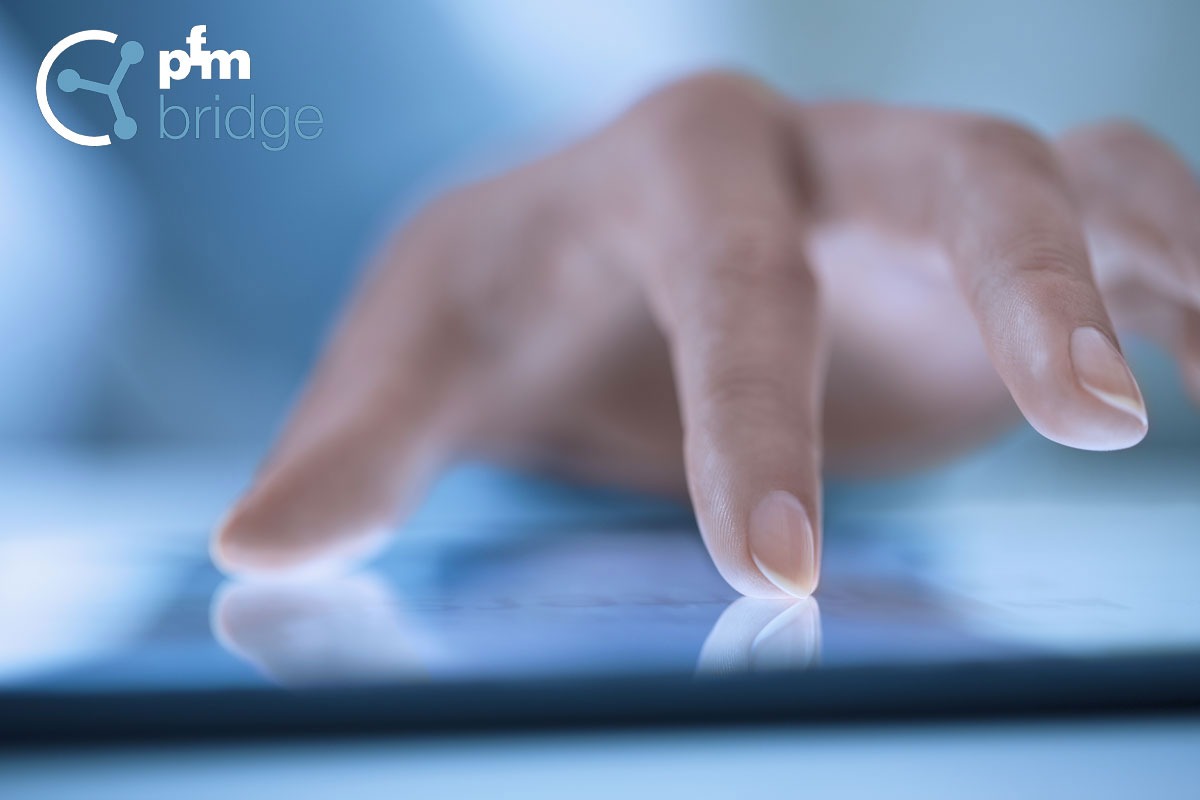 PFM Group's service department is staffed by ten engineers and 30 specialized technicians. All members of staff in this department are constantly updated and trained via specialization courses organized by company management.
PFM Group servicing provides:
Made to measure solutions
Technical advice concerning packaging
Remote training and support
Despatch of spare parts in just a few hours
Within the service department a dedicated office has been set up to co-ordinate all elements of PFM after-sales support which, apart from on-site machine servicing, also extends to on-line machine diagnostics, operator training, and regular technical updates and bulletins for customers, provided electronically or in printed form.
Would you like to know more about our machines and why they can be the solution to your packaging needs?