PFM Packaging Machinery – Italian Headquarters
PFM Packaging Machinery,based in Torrebelvicino in the province of Vicenza, designs, builds and markets around 40 models of flow-wrapping and vertical form-fill-seal machines together with various automatic feed systems and the ancillary equipment employed for custom-made installations. Machines are produced for various sectors of the food industry including cheese, meat, confectionery, bakery goods, fruit and vegetables as well as non-food industries such as pharmaceuticals and cosmetics. Our technical department is staffed by highly specialised engineers and designers whose reputation for innovation, customisation skills and machine performance is acknowledged as being amongst the best in the world. PFM's area managers' staff manage and co-ordinate an active sales force in 70 countries of the world while the Customer Service department not only supplies spare parts but is able to undertake elements of technical service remotely using innovative systems such as the internet-based Teleservice. PFM Packaging Machinery is certified to the quality assurance standard UNI EN ISO 9001-2008.
Via Pasubio 49, 36036 TORREBELVICINO (VICENZA) – ITALY
Tel: (+39) 0445. 66.22.00
Fax: (+39) 0445. 570.175
email: pfm@pfm.it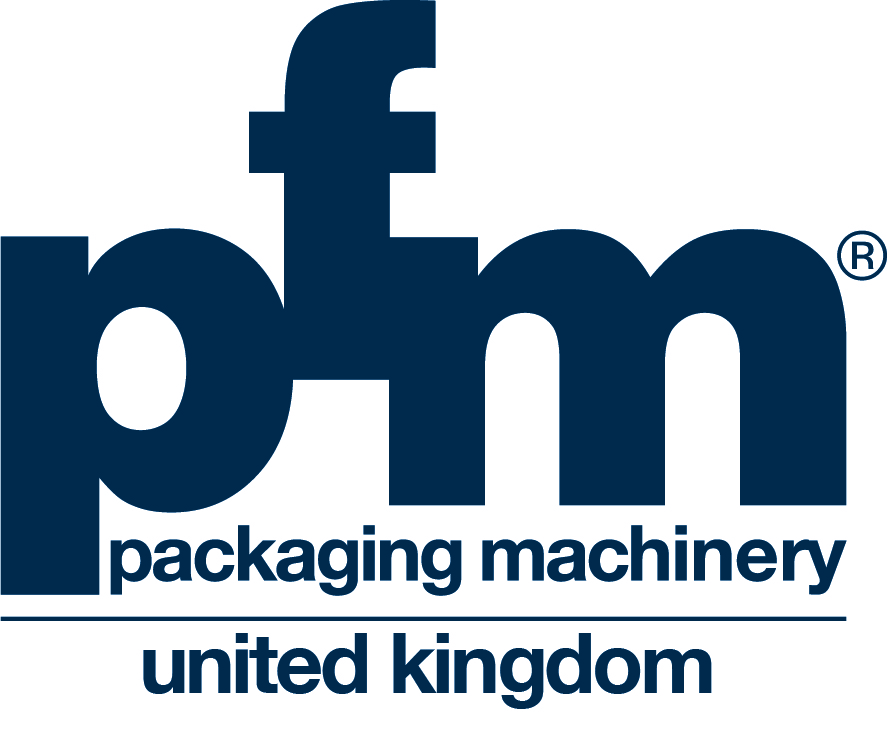 PFM Packaging Machinery UK Ltd
PFM Packaging Machinery UK Limited was founded in 1987. After establishing a leading role supplying flowrappers to the cheese industry the company has broadened its markets across food and non-food industries and over the last three years, expanded annually by more than 15 per cent.
PFM UK is a wholly owned subsidiary of the PFM Group. Currently employing 9 service technicians and carrying with a comprehensive stock of spare parts, the UK office can offer full after sales back up to support our sales of flowrappers, vertical form fill and seal machines and multihead weighers. More than 600 machines have been installed into the UK and Irish markets since we began here in 1987.
PFM House, 2 Pilgrim Way, Stanningley, LEEDS LS28 6LU, United Kingdom
Tel: +44 (0)113 239 3401
Fax: +44 (0)113 239 3402
Email: pfm@pfmuk.com
Web: www.pfmuk.com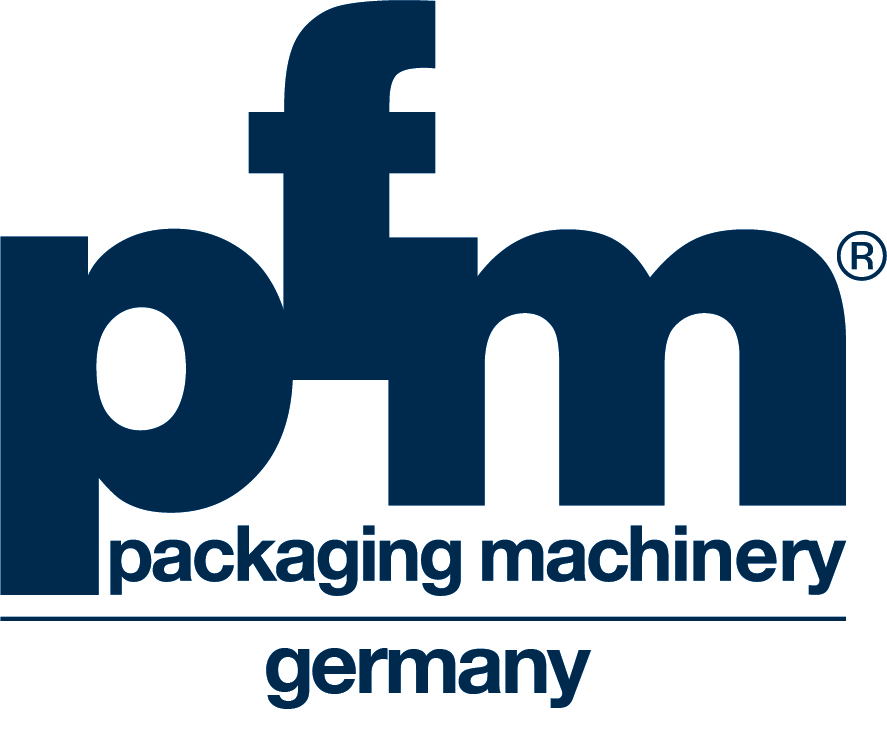 PFM Germany
PFM Germany was set up at Hollenstedt in Lower Saxony during 2004 in collaboration with Kaiser and Kaiser Verpackungssysteme, to market and support the entire range of machines manufactured by PFM, MBP and BG Pack on the German, Swiss and North and Central European markets.
Currently a key area is flow-wrapping machines for the cheese, bakery, fresh produce and confectionery industries. Situated at the centre of Europe, PFM Germany occupies a strategic position allowing the company to respond rapidly to a growing customer base within the area, providing efficient sales and service coverage. PFM Germany's design and planning office is integrated with that of the parent company. The service department is structured so that technicians are able to cover all of Switzerland and Germany and at the same time co-operate with the engineers and technicians in PFM's service department in Italy.
Gewerbestraße, 14, D-21279 HOLLENSTEDT – GERMANY
Tel: (+49) 4165. 221.921
Fax: (+49) 4165. 221.922
Email: info@pfmgermany.de
Web: www.pfmgermany.de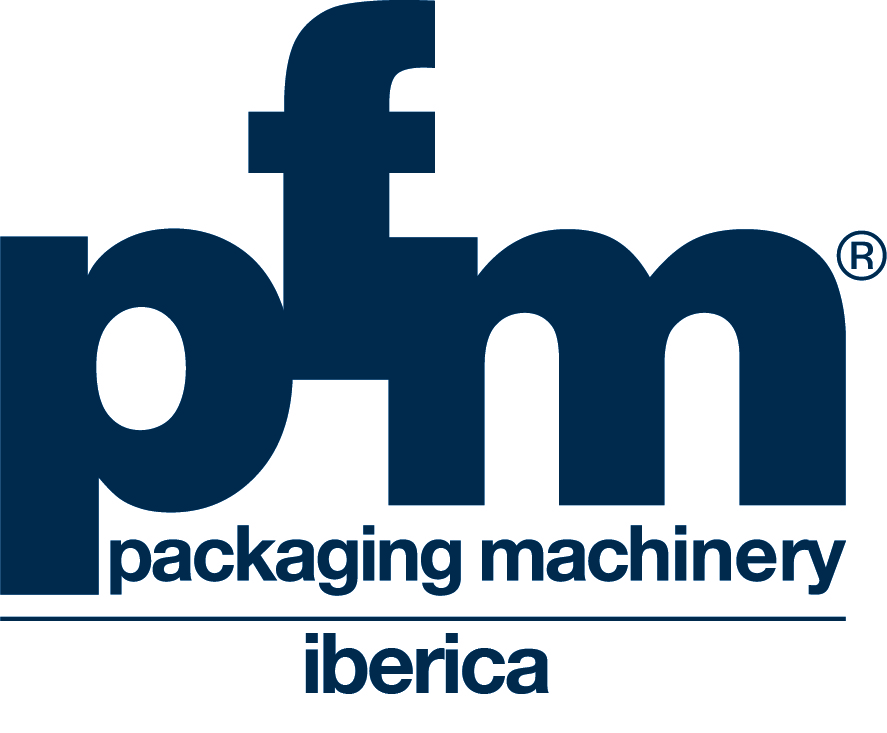 PFM Iberica
PFM Iberica was set up in 2010 and is based in Barcelona.
A network of agents and specialised technicians deals with sales and provides an after-sales service for the markets on the Iberian peninsula offering horizontal and vertical packaging machines, multi-head weighers and automatic lines to the various sectors of the food industry.
Calle Ponent n. 78 – Nave C-6 – Pol. Ind. Can Mascaró, 08756 LA PALMA DE CERVELLO (Barcelona) – ESPAÑA
Tel: (+34) 93. 47.00.910
Fax: (+34) 93. 48.09.018
E-mail: pfmiberica@pfm.es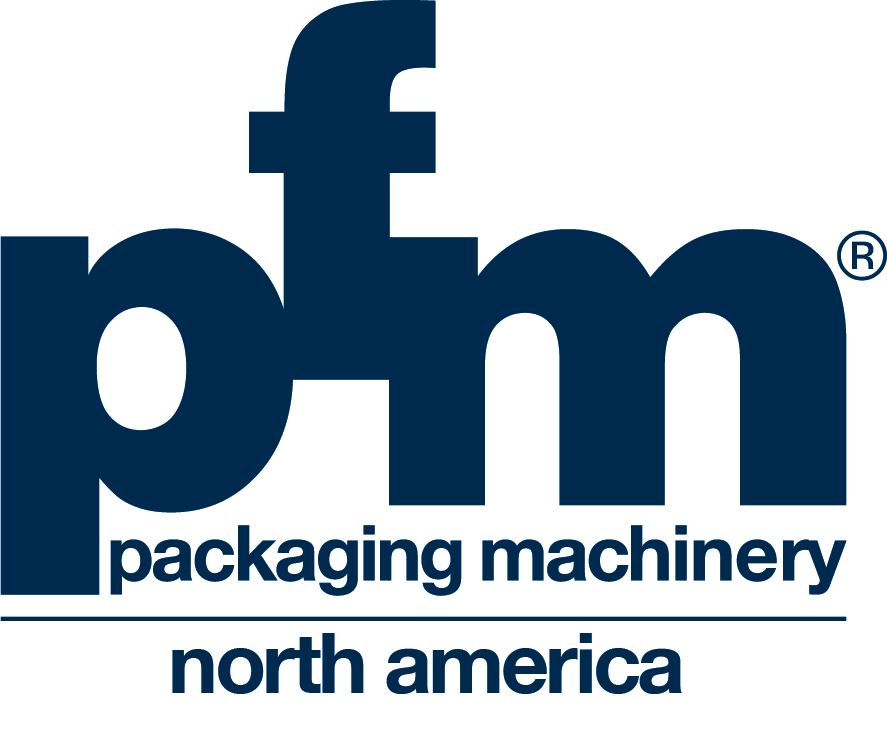 PFM North America
Founded in 1991, PFM Packaging Machinery Corp. manufactures, distributes and supports PFM products in the North American market from its state-of-the-art facilities in Ontario, Canada. With 50 employees, the company builds a variety of equipment including flow-wrappers, automatic packaging and feeding systems for food and non-food products. It has its own independent engineering department, with design capabilities to tailor individual machines or complete lines to customer requirements using the latest technology. The sales department is made up of internal regional managers and a network of agents and distributors covering the whole territory. Customer service is conducted by a dedicated service manager and supported by a team of highly specialised service technicians. Outside regular office hours a qualified technician is always available for support by telephone, while Teleservice, the on-line help system, is also available over the Internet. PFM Group's commitment to rapid delivery of spare parts is underlined by the abundant inventory of spares held in both the Ontario and US Division warehouses for delivery, if required, within 24 hours. PFM's US Division in California founded in 2012, has expanded access to both service & parts for North American distributors and end users. This location provides more convenient regional support for west coast based customers and allows PFM to broaden hours of operations and availability throughout the continent's 3 time zones. Quality in its products, comprehensive after-sales support and a willing ability to provide custom-built solutions has led PFM in North America to produce win continuous and repeated business with some of the largest international companies including Kimberly Clark, Sara Lee Bakery, Conagra, Procter & Gamble, 3M, Tyco Healthcare, Johnson & Johnson, Ferrero, Kraft, Parmalat and many others.
1271, Ringwell Ave., NEWMARKET, ONTARIO – CANADA L3Y 7V1
Tel: (+1) 905. 836.6709
Fax: (+1) 905. 836.7763
Email: info@pfmnorthamerica.com
Web: www.pfmnorthamerica.com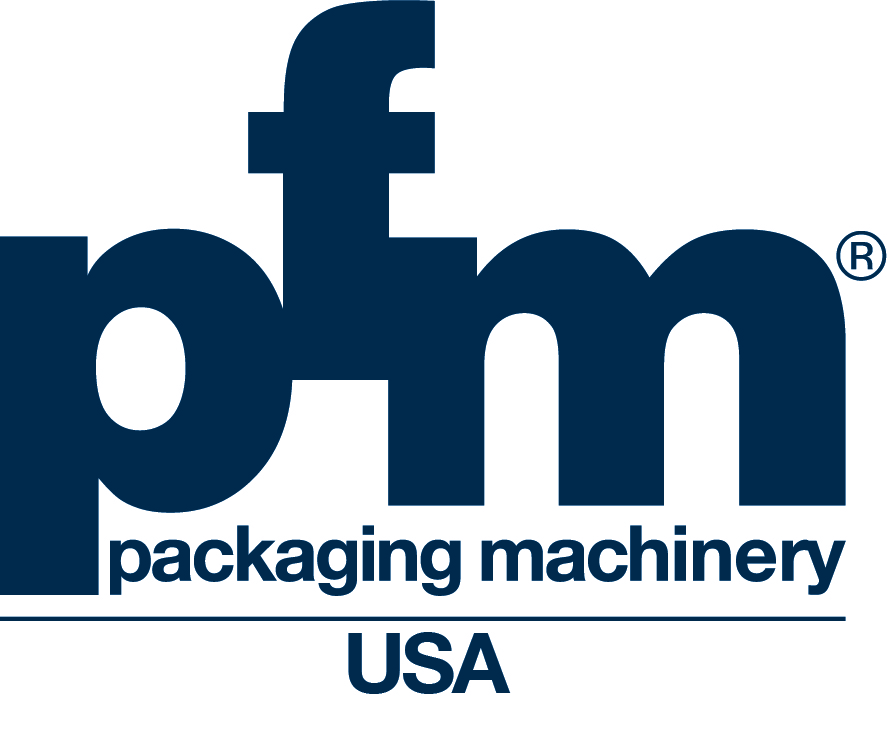 PFM North America – US Division
The new commercial branch PFM North America – West Coast Division was founded in 2012 in Huntington Beach, whose role is to provide every technical and commercial services for movement, weighing and packaging systems of PFM Group for the West Coast American market, as well as working as commercial and post-sell support for neighbour PFM North America.
15156 Transistor Lane, Huntington Beach, CA 92649 – USA
Tel: (+1) 905.836.6709
Fax: (+1) 905.836.7763
Email: info@pfmusa.com
Web: www.pfmusa.com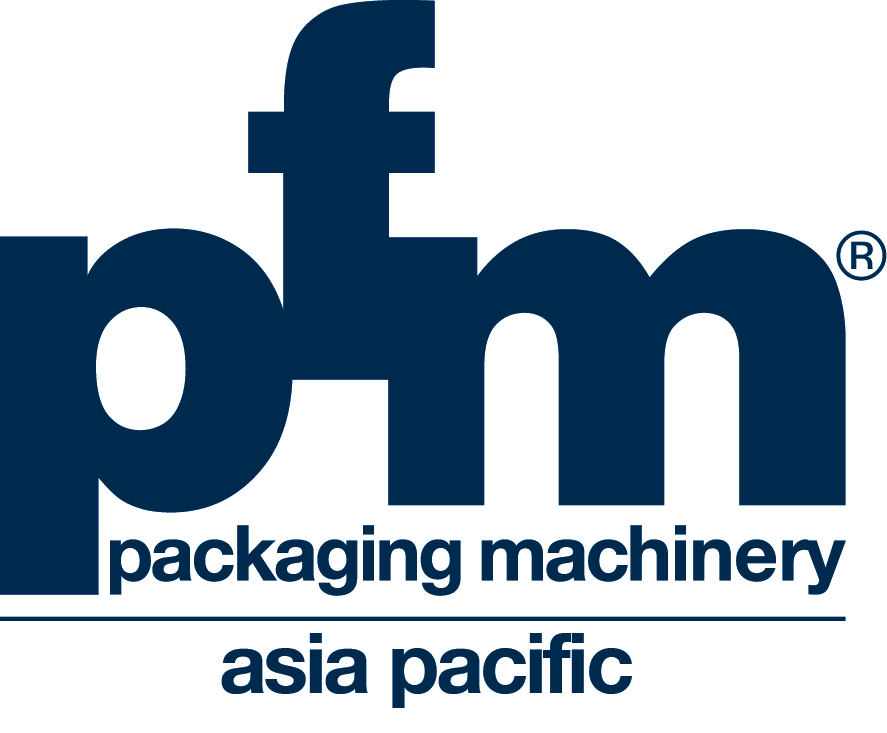 PFM Asia Pacific
September 2019 officially marks the birth of PFM ASIA PACIFIC CO.LTD with a branch based in Bangkok, which consolidates the presence of PFM Packaging Machinery in Asia as part of its increasing internationalization.
1, Soi Pasana 1 (Ekamai 2)
Sukhumvit 63 Road
Phrakhanong Nuea, Wattana
Bangkok 10110 Thailand
Tel: +66. 2118. 2582
Email: arossettini@pfm.it
Web: www.pfm.it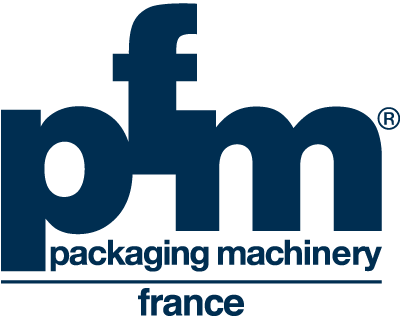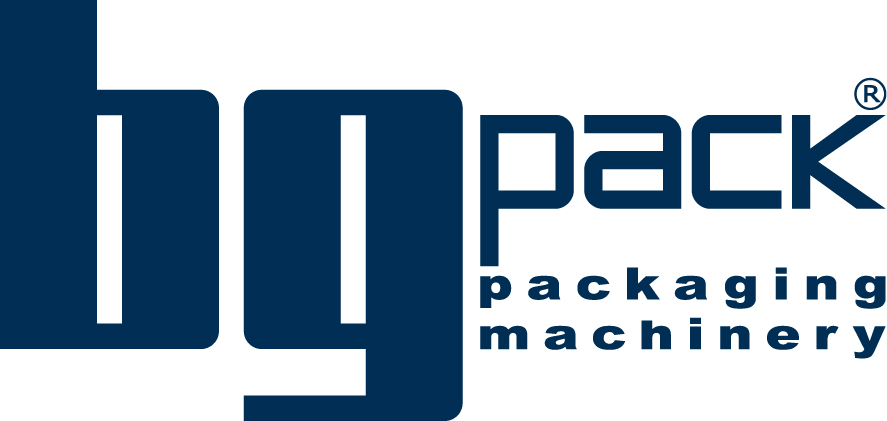 BG Pack
Founded in 1996, BG Pack joined the PFM Group in 2001. Based at Bergamo, the company has acquired an international reputation for high-technology horizontal and vertical packaging machines to produce specialised flexible packaging formats.
At the top of the range is the Vetta, a vertical form-fill-seal machine able to produce up to 30 different types of bag, including "doy style" packs with zips, "doy style" with adhesive strips for reclosure and PFM's own Steelo pack, a block-bottom bag in which the four corners are heat-sealed at the edge for improved rigidity and appearance. BG Pack also builds multi-crimper flow-wrappers, particularly for long dwell sealing in MAP cheese packing, and further customised form-fill-seal machines for special applications including bags that are reclosable by a variety of means. Innovative design and application by BG Pack is illustrated by the fact that 80 per cent of the company's output is currently custom built. Main markets for BG Pack are Europe, Eastern Europe, the Middle East and the United States. Servicing, which is integrated with PFM, is carried out by a team of constantly updated technical staff who also provide remote Teleservice servicing via modem or the Internet. Over the past three years company turnover has shown an annual growth of 15 per cent. Each year, 4 per cent of turnover is reinvested in research and development.
Via C. A. Dalla Chiesa, 13, 24048 TREVIOLO (BG) – ITALY
Tel: (+39) 035. 20.31.22
Fax: (+39) 035. 20.31.25
Web: www.bgpack.it
Email: bgpack@bgpack.it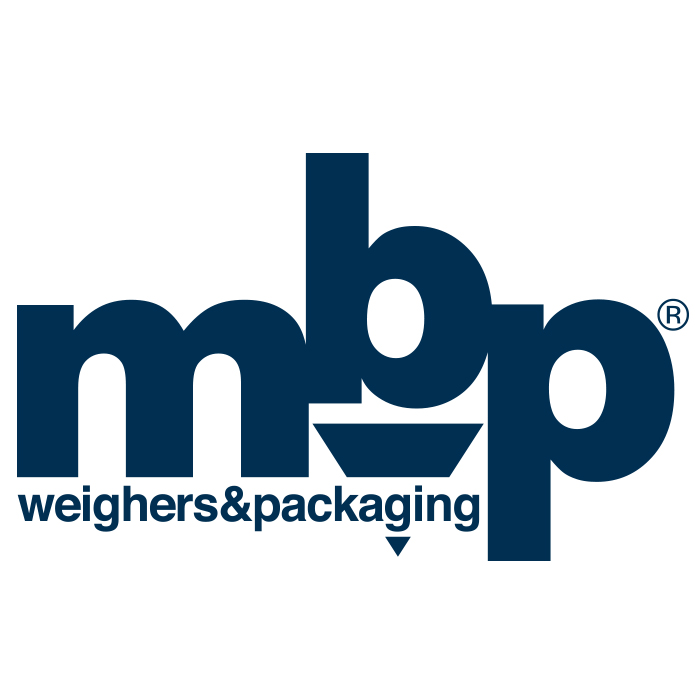 MBP
MBP was founded in 1980 and joined the PFM Group in 2002. Based in Castiglione delle Stiviere (Mantua) the company specialises in the design and manufacture of multi-head weighers with 8 to 24 heads.
Outstanding precision and weighing speeds, flexibility, reliability, zero maintenance and ease of cleaning place MBP weighers at the cutting edge of current mechanical, hardware and software technology.In 2006 the company introduced the revolutionary Series C2 weigher and in 2008 the Series C3 which inspire the development of DMA, a combinatorial calculation principle for managing the memory buckets suitable for the whole range of MBP multi head weighers. the C4 Series, for fragile products and the C5 Series for sticky products are launched. With annual sales increasing at the rate of 20 per cent, MBP now spends 10 per cent of turnover on research and development, reflected in ever increasing technical and performance standards.
Via Fossadone, 85, 46043 CASTIGLIONE DELLE STIVIERE (MN) – ITALY
Tel: (+39) 0376. 676.400
Fax: (+39) 0376. 670.727
Web: www.mbp.it
Email: info@mbp.it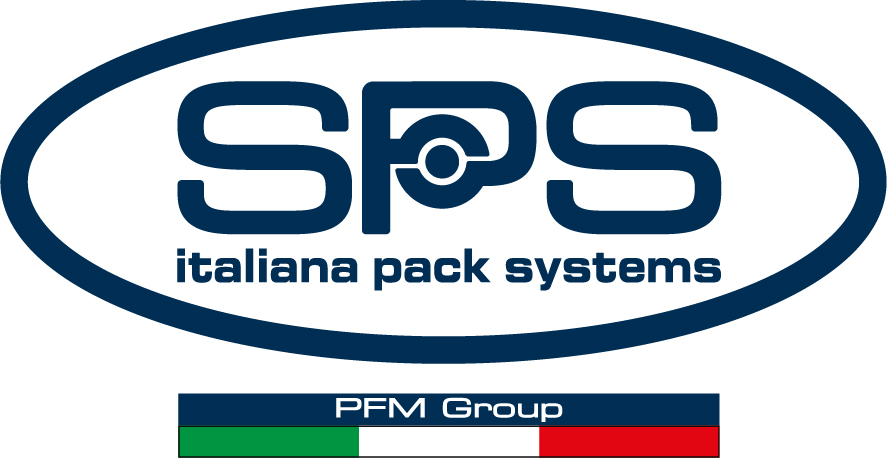 SPS Italiana Pack Systems
Founded in 1964 by Pietro Fioravanti under the name Italianapack, SPS Italiana Pack Systems rejoined the PFM Group in October 2003.
SPS specialises in automatic packaging systems for bakery goods and biscuits, stacked or on edge, as well as sandwich filling systems for biscuits and wafers. Main markets are Europe, the USA, the Middle and Far East and China.SPS builds systems to pick and sort products arriving from conveyor ovens (biscuits) or cooling tunnels (chocolate bars), as well as various automatic feeding systems. Machinery includes high-speed flow-wrappers for single-portion products, multipacks and products arranged on edge, fillers for single or double-flavour fillings, various type of ancillary equipment and complete lines.Continuous research and development, on which SPS spends 3 per cent of turnover, together with regular training updates for staff, have allowed SPS to achieve the best possible use of technology within the design of its machines and automatic lines. These are also built using the highest levels of manufacturing technology employed in the industry. The technical department works both independently and in conjunction with PFM. Servicing and spare parts departments are structured for fast response to customer requirements, including remotely through the Teleservice on-line help system.Over the past two years company turnover has grown annually by more than 15 per cent.
Via S.Isidoro, 6, 28010 BOGOGNO (NO) – ITALY
Tel: (+39) 0322. 861.100
Fax: (+39) 0322. 861.122
Web: www.spspack.com
Email: info@spspack.com

PFmeccanica
PFmeccanica was set up in 2006 as the PFM Group's manufacturing centre where key mechanical components are produced for its range of packaging machines, weighers and automation equipment, giving the group full control over quality, value and logistics.
Located in the north Italian province of Vicenza, 5km from the PFM head offices, PFMeccanica is equipped with the latest numerically controlled machine tools available on the market and employs an advanced quality control system to monitor all mechanical tooling and the components produced. With constant interaction between the mechanical manufacturing centre and the Group's technical departments, excellent results have been achieved, seen particularly in the creation of an integrated and highly qualified and motivated factory production team. This has promoted and nurtured high standards of mechanical workmanship as an essential element in PFM's total quality program.
Via Casa Celeste, 7, 36014 SANTORSO (VI) – ITALY
Tel: (+39) 0445. 570.134
Fax: (+39) 0445. 570.175
Email: pfm@pfm.it

pfmtechlab
Advanced Engineering Lab based in Volvera, Italy, and founded in 2018. It is entirely dedicated to mechanical design and the development of special solutions for handling and packaging food and non-food products.
Via Umberto Nobile, 9
10040 – Volvera (TO)
Italy
Ph. +39 011 9857613