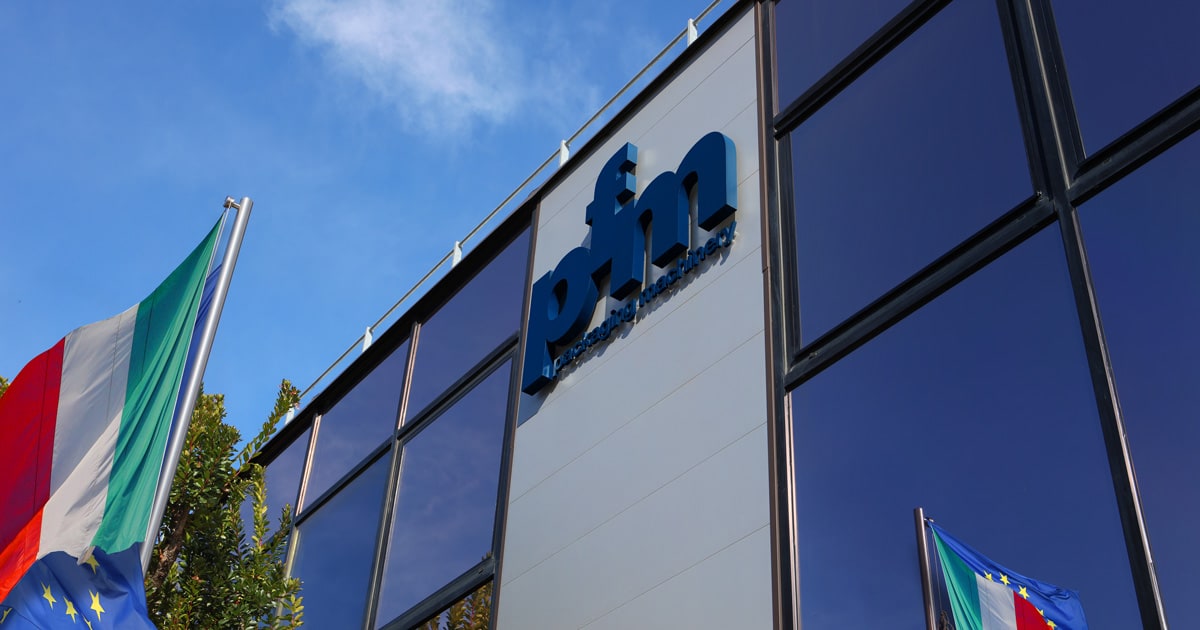 PFM Quality
More than 50 years of flexible packaging technology
In 2002 PFM Packaging Machinery S.p.A., the headquarters of the PFM Group, obtained the ISO 9001-2000 certification, subsequently updated to ISO 9001:2015 by DNV, one of the main certification bodies in the world.
This highly coveted milestone marked a significant point in the company's program of continuous improvement but also represented a starting point in its effort to reach its main objective: maximum customer satisfaction expressed in terms of product and service.
PFM utilises the ISO 9001:2015 system for quality management of all corporate organisational processes including the definition of customer requests, design, machine assembly and testing, and full customer service.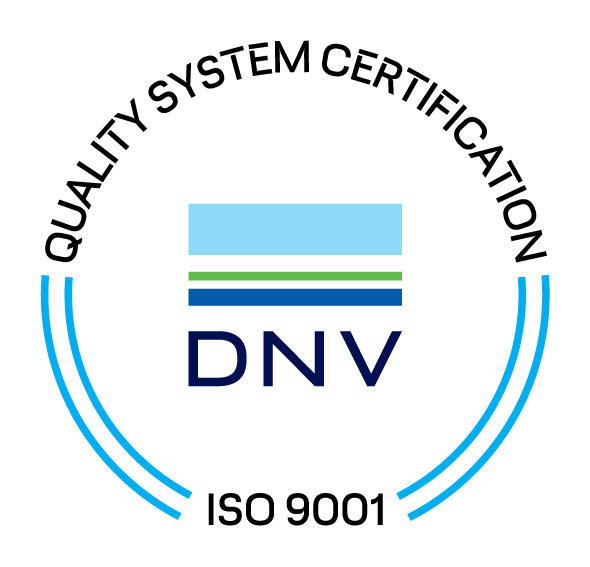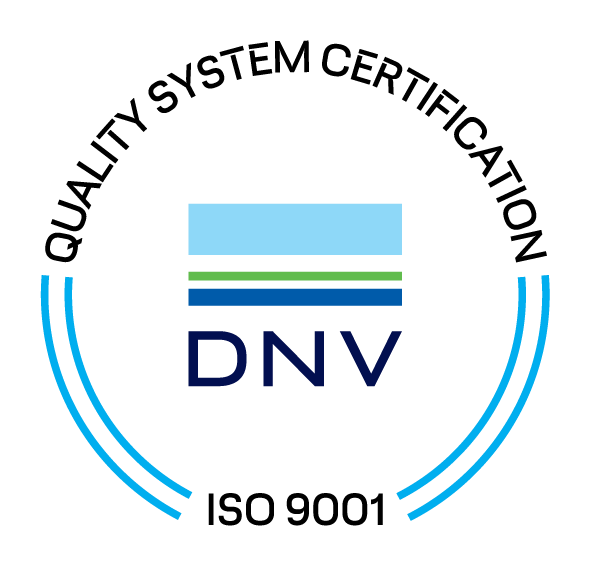 All stages of the organisation are co-ordinated and managed by a team of professionals who receive continuous training and are provided with the very latest equipment. Products are designed by a multi-disciplinary technical department utilising structural analysis and three-dimensional design software. Utmost care is taken with machine assembly and testing which lays solid foundations for the service department which, at any one time, has dozens of specialist service technicians worldwide.
Between 2009 and 2013 the complete computerisation of the quality system fostered the accurate and timely feedback on the individual processes and allowed working on the targeted and continuous improvement of both the internal and external process phases. From suppliers in particular, PFM expects the top in terms of collaboration, quality and compliance with delivery times, in order to offer customers increasingly higher levels of reliability and compliance with the defined contractual requirements.
Since 2014, PFM has been working to implement processes related to risk assessment that are considered strategic for all corporate sectors, thus anticipating the requirements laid out in ISO 9001:2015 and making such concept an integral part if its quality policy. This is an ongoing evolution process that has enabled us to implement actions to prevent risks and avoid consequent abnormalities.
Our objective is to continually improve to fully satisfy the customer: to achieve this, we expect to establish a continuous collaboration with the customers by involving them in each step of the process, working together to create packaging machines and reliable and functional systems, but also the added value, which is what makes us competitive in the market.
Investing over 3.5 Million €
In Research and Development
The PFM Group is an outstanding technical, commercial and manufacturing team. Today almost 70 highly specialized staff are engaged in priority work, researching and developing new concepts and technology in flexible packaging machinery and multi-head weighers.
This approach, combined with strict control over the quality of finished and semi-finished components, has proved highly successful throughout the group's 40 year history. Over 3 per cent of PFM Group turnover is invested every year in research and development.
Mission
From the beginning, PFM have worked constantly towards helping their customers achieve success and create opportunity for innovation as well as helping them to encourage and make the most of people's professional and personal skills. Goals can only be achieved by manufacturing excellent quality machines is the principle that drives PFM. These thoughts were already in the founder's mind and have evolved over time, adapting to new design and manufacturing requirements to become a strategic priority today.
Research and Development are part of the act of creating and aim to identify the technical means necessary to put an original idea into practice. PFM believe this function is crucial, so much so that the R&D department is run personally by the proprietors.
The innovation that PFM has over the years continuously offered the markets is the result of investment into Research and Development. This can clearly be seen in the daily work of dozens of technicians who are spurred on to pool their skills and share their experience and objectives. There is a deep awareness in these men and women that a new idea stems from a highly motivated, joyful spirit and is irreplaceable and inalienable in a modern company that sets its sights on the future, on an ever more selective and diversifed market.
The strength of the PFM Group lies in its original technological ideas, in its perseverence to create new ones and its absolute determination to be always one step ahead.
We are organized, efficient and competitive and aim to offer you the best every time.