Azimuth EVO Inclined Version
Azimuth EVO Inclined Version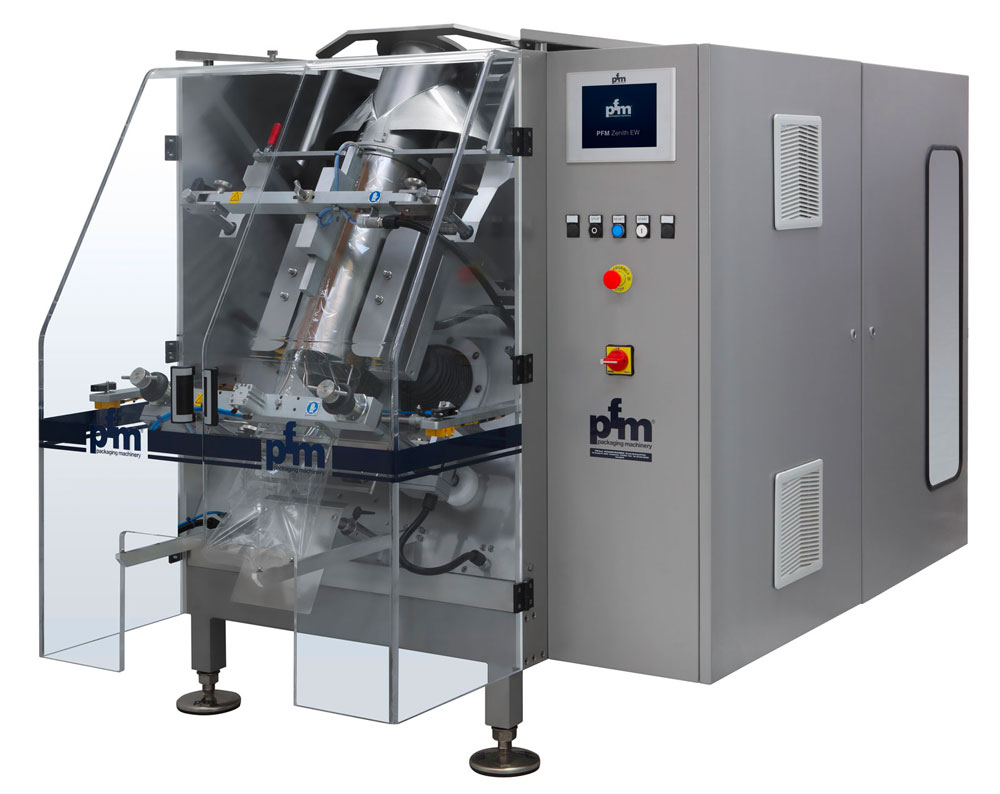 Full Servo Vertical Form Fill and seal machine for fragile and delicate products. It produces pillow pack bags and Steelo Bags (block bottom with 4 side sealed corners) starting from a flat reel of heat-sealable packaging material.
The film movement becomes continuous by means of a unique dancing rollers which also maintain a constant film speed avoiding film stretching, vibrations and mis-alignment due to the inertia to start and stop the reel of film.
Products
Suitable for wrapping granular products (chips/crisps, candies and many others) combined with multihead weighers and volumetric dosing systems.
Benefits
The rejects are minimized thanks to automatic functions such as:
The "Constant Sealing Time" system ensures perfect

seals even if the production speed changes.

Motorized reel holder system that, paired with the

electronic control of the dancing roller

assures the constant and

optimal pulling of the film.
Perfect Bags!
The Azimuth EVO exploits the latest ultrasound technology to precisely monitor the exact position of the film on the forming tube. The software constantly checks the data received from the sensor and automatically corrects the position of the film.
Operating organization
The Azimuth EVO automatically calculates the reel diameter, the remaining runtime of the machine and the exact time when the machine will automatically stop because the film has finished.
Sign up Now to access the tech area