Feed and packaging line for pre-moulded soap bars
PFM has designed and produced a high-speed automatic packaging line for moulded soap bars wrapped individually and packaged in pre-cut chains for the Thai operation of a well-known American multinational that manufactures and distributes hygiene and body care products throughout the world.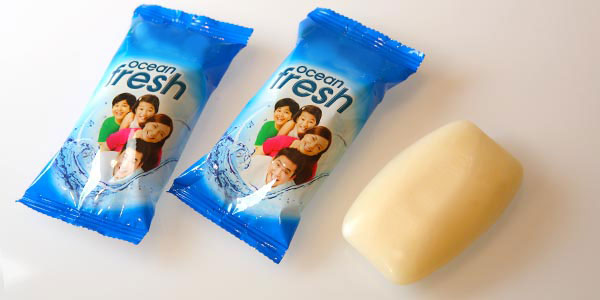 Our goal was a feed and packaging line that achieves packaging speeds of 400 ppm. The line had first and foremost to be able to package the product and discharge it in "chains" of sealed bags composed of a programmable number of packs (from 2 to 12 pcs, typically 6 pcs) joined together but which also featured perforations (pre-cut) so they could also easily be separated.
The option of switching over to individual packaging of the product by simply pressing a push button on the packaging machine was also required.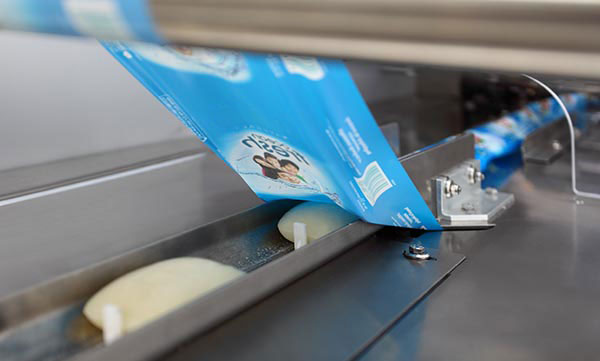 400 soap bars flow-packed a minute on a single packaging machine is a very impressive result, which PFM has achieved by applying the special Long Dwell Rotary sealing system. This has enabled the company to successfully install dozens of similar lines all over the world and to gain a significant share of this market segment thereby strengthening the position of its brand in the industry.