2008 – 2011: Severity, Research and Development
With a turnover of 68 million Euros, a workforce of 280 employees and over 1000 machines produced, 2010 came to a close with a multitude of technical innovations chalked up by all the companies in our Group.
This followed a positive response from all PFM Group companies to the severe economic crisis, which coincided with a major decline in production in manufacturing industry over the period 2008-2009. They were able to diversify their range of products and reposition themselves within new highly dynamic markets with no loss of productivity, turnover and business relations.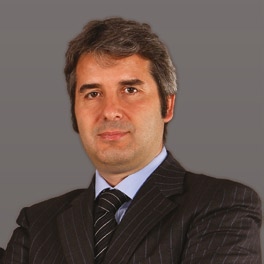 For the last 10 years PFM has been ISO 9001-2008 certified which means that every company section and process, including design, production, sales, and after-sales service pursue a policy based on quality, aimed at continual improvement in customer satisfaction. And it has been during this decade characterized by total quality that we have been in a position to draw on all the resources necessary to cope with large scale investments in Research and Development.
Just as the first signs of the crisis appeared we improved our machines, we designed and patented new models, we improved manufacturing processes by making them more efficient and competitive, we put after-sales service high up on our list of priorities and placed dozens of technicians around the world to assist our customers. Our enthusiasm for custom applications demonstrates all the skill and experience in both technical and business areas available within the group. It is also the result of commitment to communication with customers, to understand their requirements and find solutions to their specific problems.
The year 2011 has started well with a good flow of orders and the inauguration of the new SPS headquarters in Bogogno (Novara), with of 6000 m² of production space and 2000 m² of offices.
A further major event is the inauguration of PFM Iberica which has been created to allow PFM to operate at the heart of this strategically important market. There has been a boost in the activity of PF Meccanica, the company that provides the others in the Group with precision components and this has had a positive effect on quality and reliability.
Our companies will continue to innovate in order to gain competitiveness and to move market focus from competition based on price to competition based on value.
Paolo Fioravanti
Managing Director