A state-of-the-art line to wrap goodness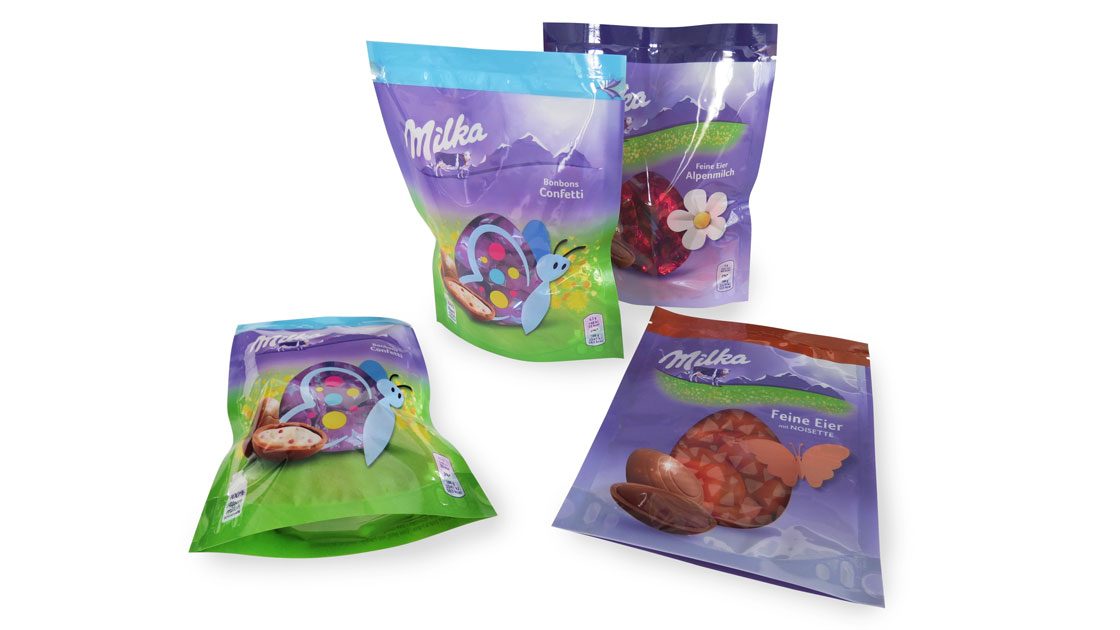 Chocolate is one of life's little pleasures: it is a great mood enhancer that can be found under many different forms and preparations: liquid or solid, with filling or glazed, sweet or bitter. Wrapped chocolates, in particular, are a small treat that everyone has had the pleasure of tasting at least once; they are convenient to carry in a bag, serve in a bowl, or enjoy at any time of the day and anywhere.
Delicious chocolates, one of the most famous brands in the world, are exactly what our customers, an American multinational company in the food industry, deals with. They intended to launch a new range of pre-wrapped chocolates and asked PFM to develop a weighing and packaging line capable of producing 240 pouches per minute with a perfect silhouette. The customer required an ergonomic and compact line, which can fit in a limited footprint. The advanced line is currently in production at the customer's facility in Poland running 24 hours per day at 240 ppm, for a daily output of 340,000 pouches, which approximately corresponds to 30 tons.
Requirement: packaging of pre-wrapped chocolates in easy-to-open stand-up pouches containing 8, 10,12 and 14 chocolates, at a speed of 240 ppm.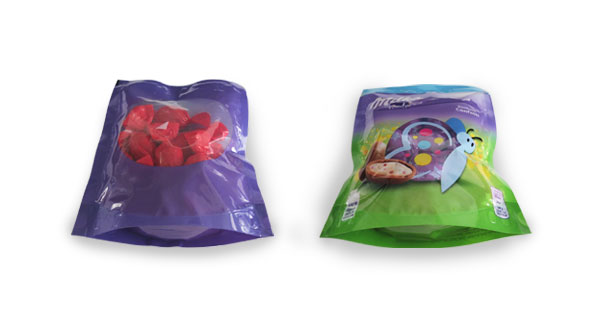 PFM's solution


PFM offered a cutting-edge feeding, weighing and packaging line,  consisting of two elevator belts feeding as many MBP multi-head weighers 20-C2 DMA TWIN. Unlike conventional weighers, the C2 DMA Series exploits the "Direct Memory Access" system that improves dosing precision and allows higher speeds. Each weigher is twin, meaning double: it measures two weights simultaneously, making them simultaneously available to the packaging machine below. The line features two powerful D-400 Duplex machines mirroring together under the same platform with a single access stair. Each machine produces  120 pouches per minute for each format.
PFM's solution met the production needs of the customer, both as regards the speed and the aesthetics of the pouch. In addition to that, the ergonomic arrangement of its elements allows full visibility and control over the whole line.