The challenge in a cookie

They are small, fragile, made of shortcrust pastry. They can be covered and decorated with sugar, icing sugar, jam or chocolate and filled with cream or jam. They come out in different shapes and they are as beautiful as they are tasty: "prepared but not produced", they take inspiration from the Italian bakery tradition and ancient methods of food processing that turn natural and carefully selected ingredients into aroma and taste.
They are the products of an Italian company that took its first steps as a family business and through the years has become one of the most famous brands in the field of dry pastry. It is a company that has been using a complete line of pillow-pack packaging machines for years and that today needs to increase its production to fulfill the needs of a developing market.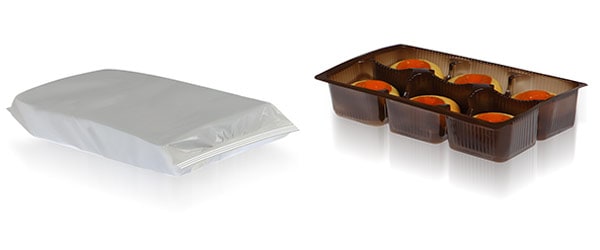 Requirement: 20.000 cookies/hour, no compromise
No compromise in terms of final quality of the product, which must preserve organoleptic and taste properties, delicacy of the dough, intactness of shapes and decorations that change from product to product.
When decorated and/or filled cookies come out of the processing line, they have to be placed into pocketed trays of different shapes and sizes before they reach the pillow-pack machine for the wrapping stage.
"When the client asked us for a packaging system capable to cope with its new, increased production output, they thought PFM would have offered a standard, already known technical solution. On the contrary, after considering the Customer's needs, we surprised them with a PFM line composed of an automated robot cell, which could be integrated upstream with the processing line and downstream with one of our most performant pillow-pack machines", says Andrea Fioravanti, Commercial Director of the Group.
The solution by PFM


The automated cell, composed of 3 Delta Robots and related product-vision system, detects the position of the cookies, pick them up from the feeding belt and piles them into trays, arriving from a 3-channel automatic tray denester.
The automated cell is able to work with trays that travel in the same direction as the cookies, as well as the opposite.
The filled trays reach the FALCON HS pillow-pack packaging machine that wraps them into the typical gusseted pillow-pack, easily achieving the production of 20.000 cookies per hour.