From the beginning, PFM have worked constantly towards helping their customers achieve success and create opportunity for innovation as well as helping them to encourage and make the most of people's professional and personal skills.
Goals can only be achieved by manufacturing excellent quality machines is the principle that drives PFM. These thoughts were already in the founder's mind and have evolved over time, adapting to new design and manufacturing requirements to become a strategic priority today.
Research and Development are part of the act of creating and aim to identify the technical means necessary to put an original idea into practice. PFM believe this function is crucial, so much so that the R&D department is run personally by the proprietors.
The innovation that PFM has over the years continuously offered the markets is the result of investment into Research and Development. This can clearly be seen in the daily work of dozens of technicians who are spurred on to pool their skills and share their experience and objectives. There is a deep awareness in these men and women that a new idea stems from a highly motivated, joyful spirit and is irreplaceable and inalienable in a modern company that sets its sights on the future, on an ever more selective and diversified market.
The strength of the PFM Group lies in its original technological ideas, in its perseverance to create new ones and its absolute determination to be always one step ahead.
We are organised, efficient and competitive and aim to offer you the best every time.
Paolo and Andrea Fioravanti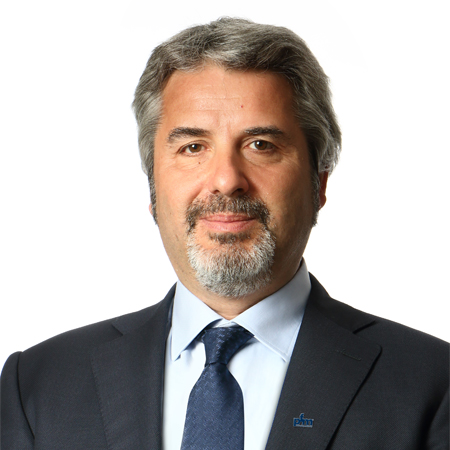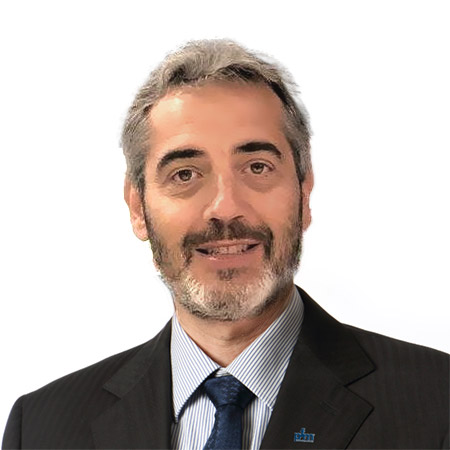 Outline
Founder: Pietro Fioravanti
Founded in: 1964
Present Partners: Elisabetta Moro Fioravanti, Paolo Fioravanti, Andrea Fioravanti
President: Elisabetta Moro Fioravanti
Managing Director: Paolo Fioravanti
R&D and Sales Director: Andrea Fioravanti
Italian Headquarters: PFM Packaging Machinery S.p.A.
Group Companies: PFM Italy, PFM United Kingdom, PFM Germany, PFM North America, PFM Russia, PFM Iberica, PFM North America – US DIVISION, PFM France, PFM Asia Pacific, BG Pack, MBP, SPS, PFmeccanica, Pfmtechlab
Total number of employees in the group: 525
Total turnover of the group for 2020: 120.000.000,00 Euro, of which 3% is invested in research
Number of machines produced by the group in 2020: 1050