[spb_row wrap_type="content-width" row_bg_type="color" color_row_height="content-height" bg_type="cover" parallax_image_height="content-height" parallax_image_movement="fixed" parallax_image_speed="0.5″ parallax_video_height="window-height" parallax_video_overlay="none" row_overlay_opacity="0″ row_padding_vertical="30″ row_padding_horizontal="1″ row_margin_vertical="0″ remove_element_spacing="no" inner_column_height="col-natural" width="1/1″ el_position="first last"] [spb_text_block pb_margin_bottom="no" pb_border_bottom="no" el_class="no-margin-bottom" width="1/1″ el_position="first last"]
Dosing Systems Machinery
[/spb_text_block] [spb_text_block pb_margin_bottom="no" pb_border_bottom="no" width="1/1″ el_position="first last"]
Auger Filler PFM AF5000
[/spb_text_block] [spb_text_block pb_margin_bottom="no" pb_border_bottom="no" width="1/2″ el_position="first"]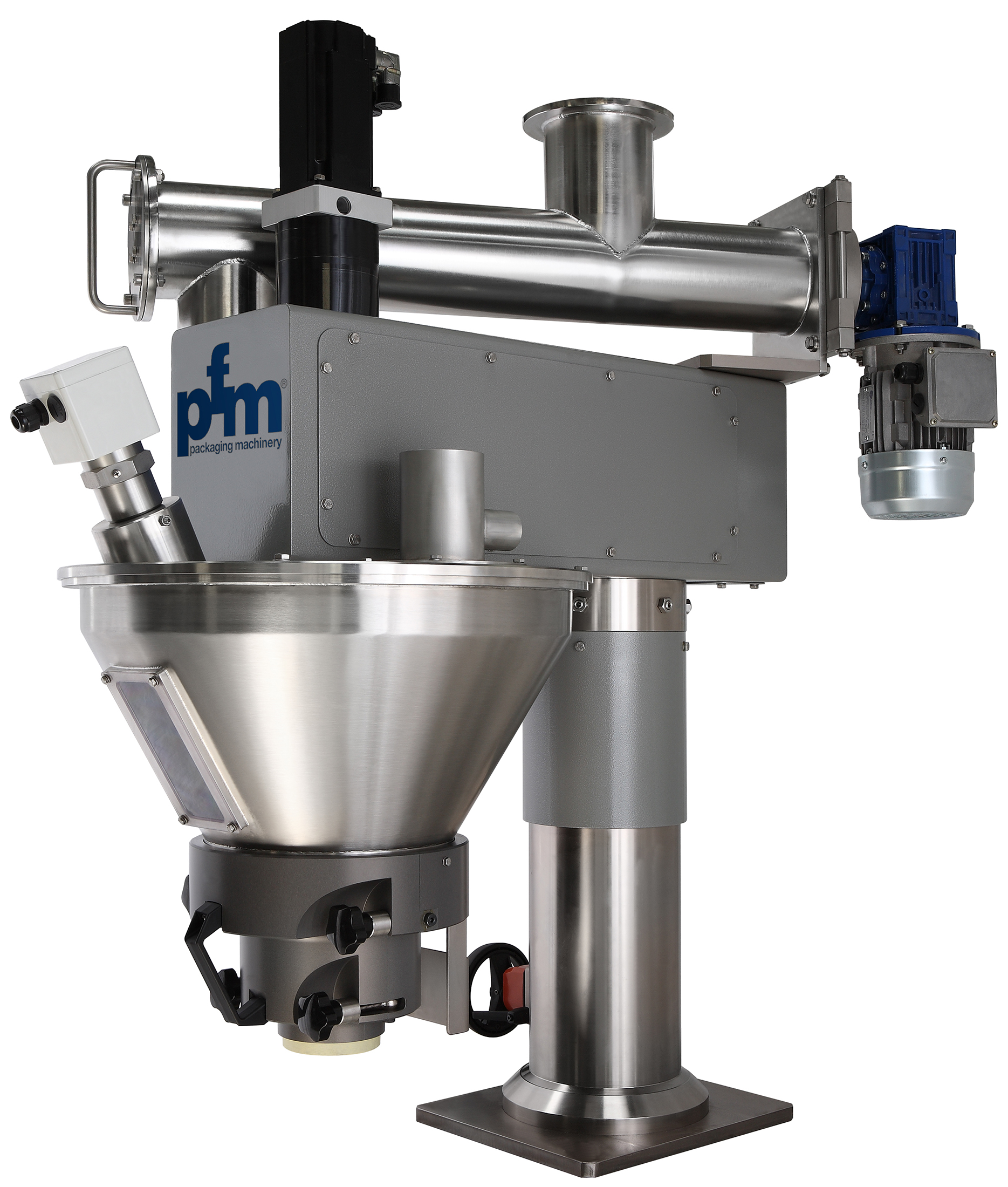 [/spb_text_block] [spb_text_block pb_margin_bottom="no" pb_border_bottom="no" width="1/2″ el_position="last"]
PFM Auger Fillers 5000 is a modern, state-of-the-art volumetric dosing system used for a wide range of powder products.
[/spb_text_block] [/spb_row] [spb_row width="1/1″ el_position="first last"] [spb_text_block pb_margin_bottom="no" pb_border_bottom="no" width="2/3″ el_position="first"]
Volumetric Dosing: the volume of product to be packed is determined by means of a screw system, which rotates to provide a preset quantity. The amount of product portioned is determined by the pitch and dimension of the screw.
Precision and consistency: The meticulous design and construction of the PFM AF 5000 auger, the perfect finish of the product contact surfaces, the precision and consistency on the angles at which the screw moves and the way it rotates, guarantee the PFM AF 5000 maximum dosing precision.
All the component parts have been designed and constructed with the utmost attention to detail in order to convey a regular volume of product.
Products: sugar, salt, powdered drink mixes, cocoa, coffee, flours etc.
Advantages: The PFM AF 5000 is controlled by a PLC which simplifies the machine control functions: auger rotation speed can be controlled and altered at any time, even during operation, to suit changing ambient conditions and the different types of products to be portioned. All regulating parameters can be memorised and easily recalled by the operator.
Applications:
VFFS type Vertical Machines
Thermo-forming Machines
Doy-Pack Machines
Poucher Machines
Main Features:
Machine controlled by PLC
Operation controlled by 1 motor for the agitator, 1 (optional) for the feeding system which accepts the product and controls the amount discharged into the dosing cone, 1 brushless motor for driving the dosing screw
Construction: All the product contact parts are constructed from stainless steel and anti-corodal aluminium suitable for use with foodstuffs
System for checking product level inside the dosing cone
A range of different accessories supplied according to product: the auger can be fitted with a range of different terminals and devices, which regulate the product discharge in different ways
[/spb_text_block] [spb_text_block width="1/3″ el_position="last"]
Sign up Now to access the tech area
[/spb_text_block] [spb_text_block pb_margin_bottom="no" pb_border_bottom="no" width="1/2″ el_position="first last"]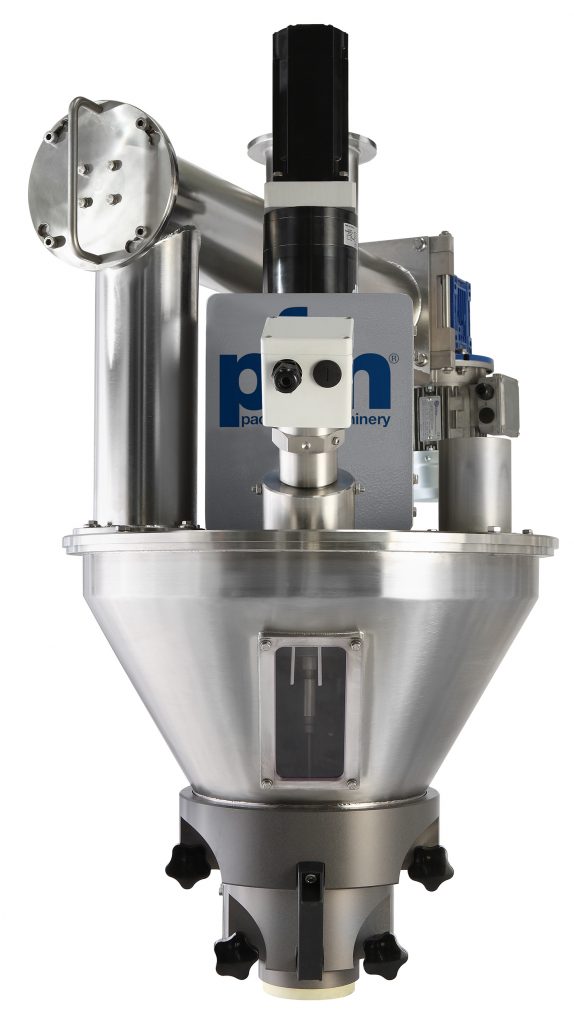 [/spb_text_block] [/spb_row]