EMBALLAGE 2020 – POSTPONED TO 2022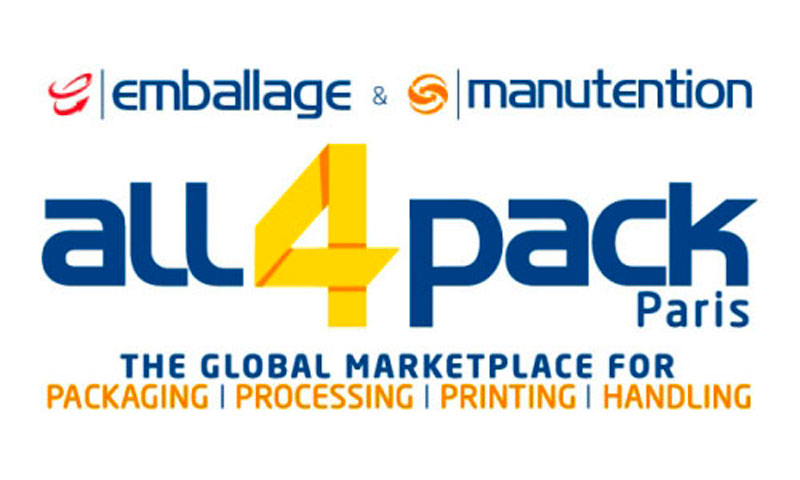 ALL4PACK Paris offers a comprehensive offer (Packaging + Processing + Printing + Logistics) that perfectly meets the market's integration strategy and highlights the innovative power of the Packaging ecosystem: raw materials, process, packaging and packaging machines, marking-coding, packaging and containers, printing of packaging and labels, secondary, tertiary and shipping packaging machines. But also in the Intralogistics sector: continuous handling, automated systems, logistics services and information systems, storage & warehouse equipment, lifting, trolleys.
ALL4PACK has been rescheduled to November 2022.