Line with race track feeding system for crackers and cereal snacks
Are your cereal snacks too crumbly? No problem with PFM in feed and flow wrapping systems.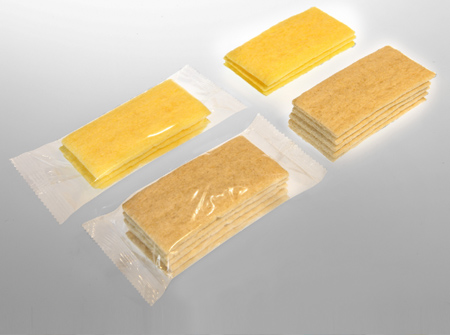 For a well-known Italian company that produces and exports organic extruded cereal snacks worldwide, PFM have designed and produced a complete dedicated high-speed feeding and packing line for 2 very different types of product: cocoa–filled rice biscuits and maize crackers. The most important characteristic to bear in mind was the extremely fragile/crumbly nature of these goods.
The PFM line is equipped with a feeder system that can be set for a pre-determined configuration and arrangement of products inside the pack. This innovative system together with the versatility of the PFM FALCON HS has enabled PFM to meet the requirements of flow-wrapping multi-products on a single line.