The authenticity of tradition meets new technologies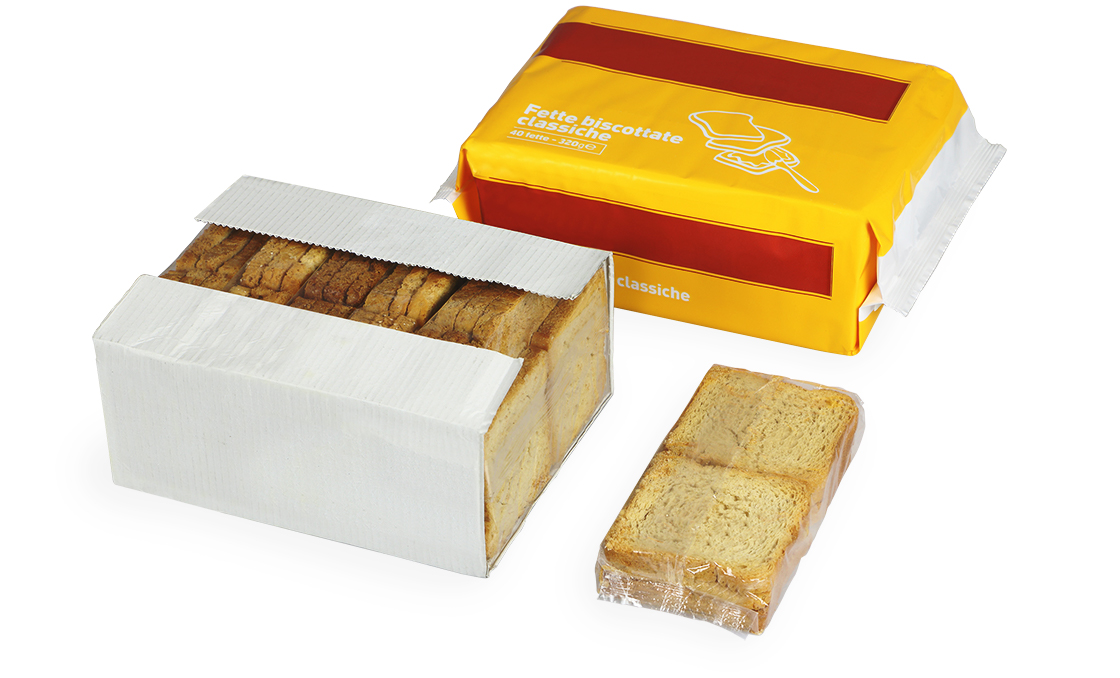 With this project, PFM has won the challenge posed by a bakery company based in Veneto, that has decided to revolutionise its rusk production line by purchasing a modern automated system, a requirement of  Industry 4.0.
The company stands out for its desire to follow traditional recipes, but also for the drive to implement new technologies that respond to market needs, without compromising on the authenticity of its products.
Requirement: a system capable of handling 3800 rusks per minute that easily adapts to format changes.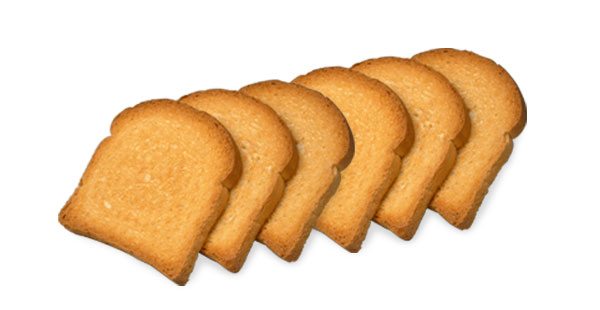 Once all the customer's needs have been analysed, the team at PFM developed a system capable of increasing productivity and enhancing the production quality of various types of rusks, including normal, wholegrain, with cereals and barley malt.
La soluzione PFM


The customer, who used to produce packs containing 5+5 rusks using mechanical stacking systems, decided to replace the obsolete production method and asked PFM to develop a robotic loading plant both for primary and secondary packaging.
The 40 Delta Robots operating on the line are equipped with a vision system that analyses every single rusk and detects any flaws and colour differences related to the cooking process, thus ensuring top quality control. The robots feed the rusks in the desired format onto the infeed conveyors of 8 Zephyr packaging machines. The primary portion packs are then sent to 4 robotic cells where the multi-packs are formed: each work cell is equipped with a robot that picks up the slugs of variable portion packs and places them onto the infeed conveyors of the 4 Mistral packaging machines which create the final multi-pack.
The vision system also allows the quality of the product to be identified by ensuring that the best rusks are selected in the first line and the remaining are packed in the downstream line.
The system can handle 3800 rusks per minute, with primary packaging in 2+2 and 3+3 portion packs, and a variable-format multi-pack. The format change is fast as the robots can change the gripper automatically.
PFM has brilliantly met all customer needs with an automated line that allows for increased productivity while guaranteeing a top-quality product control.