An innovative line to pack creativity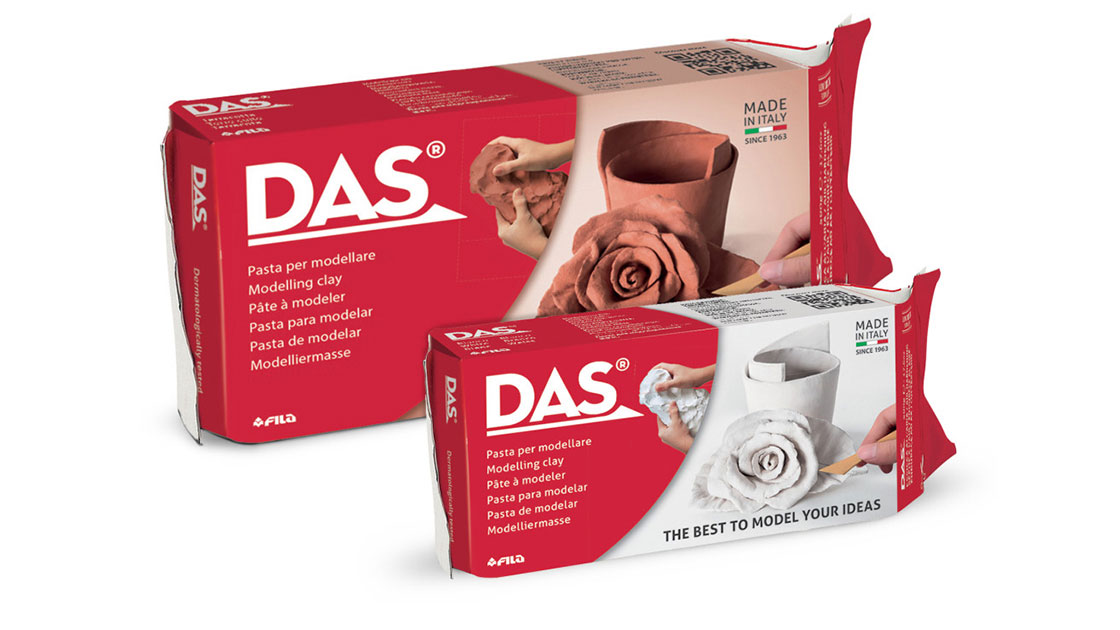 Playdough is a modeling paste similar to clay, which doesn't need to be heated to harden. Thanks to its pliability, it can be shaped into solid and durable objects and decorated with paints and markers. Mostly known and appreciated by professionals, DIY enthusiasts and children, it can be employed in a wide range of creative activities.
Our customer is a renowned Italian company manufacturing items for visual and plastic arts. He required a fully automated line for the vacuum packaging of play dough to replace the old production method based on packaging in preformed bags. The products are dough blocks of various sizes to be packed in well-finished and durable vacuum packs of PE-PET-Al film.
Requirement: compact, automated and fast format changeover system.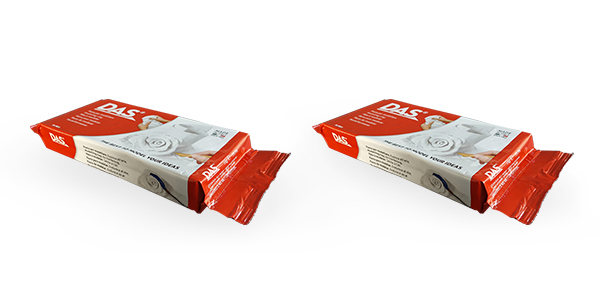 PFM proposed a state-of-the-art system, featuring a horizontal packaging line and a robotic feeding cell for the vacuum chamber machines.
Block's dimensions and production rates:
| Length (mm) | Width (mm) | Height (mm) | Weight (g) | Output |
| --- | --- | --- | --- | --- |
| 180 | 95 | 37 | 1000 | 30 ppm– 1800 pph |
| 150 | 70 | 37 | 500 | 60 ppm – 3600 pph |
| 150 | 50 | 22 | 250 | 100 ppm– 6000 pph |
| 90 | 50 | 22 | 150 | 100 ppm – 6000 pph |
La soluzione PFM


The horizontal packaging line consists of a phasing conveyor belt, which receives the blocks from the customer's cutting machines. The conveyor belt, specifically designed for this tender and malleable material, feeds a Scirocco packaging machine, which creates a partially sealed pillow pack from a PE-PET-Al film. The packs thus formed are transported towards the robotic cell, where an arm-robot picks them up and transfers them onto the two conveyor belts that feed as many vacuum chamber machines, which remove air from the packs prior to sealing them. Two retractable belts transport the packs out of the vacuum machines and sort them onto the end of line conveyor belts.
By replacing the old production method based on packaging in preformed bags, PFM met the customer's needs for an automated line that allows an increase in productivity whilst optimizing the aesthetics of the finished pack. This advanced and robust line produces thousands of packs with a perfect silhouette during two eight-hour shifts, five days a week. The compact design of the "s"-shaped line is ideal, allowing it to fit in a limited footprint.