MBP C5 Series Multihead Weighers
Precision and accessibility with sticky products.
The MBP Series C5 range of multi-head linear weighers is designed for sticky products and other goods that are difficult to handle. Unlike conventional multi-­head weighers, the range features parallel weighing channels that are perfectly fed from two vibrating load plates.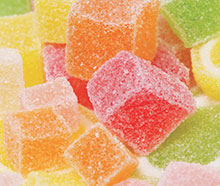 The exclusive DMA weighing system featuring in­line memory buckets guarantees maximum precision. The memory buckets work together with the weighing buckets to identify the best weight combination. Two extractable, completely sanitizable belts collect the product dropping from the weigh buckets and convey it to the centre of the weigher. Here it can be linked directly to a vertical packaging machine forming tube or multiple shuttle system feeding a thermoforming or thermo­-sealing machine. Sanitization is one of the Series' main selling points.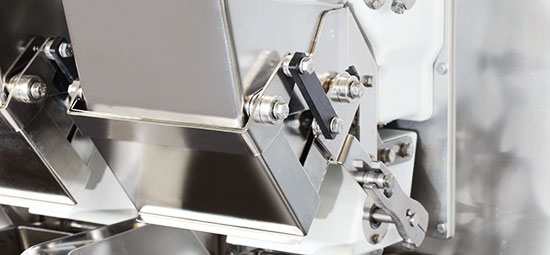 The structure is constructed from AISI 304 stainless steel and the mechanical finish guarantees IP66 protection and can therefore be washed down using pressurized water jets. The frame has rounded corners so there are no parts that are hidden or difficult to reach, which prevents the formation of undesirable bacteria. The configuration of the buckets with the fronts facing the operator facilitate all cleaning and maintenance operations.
For processing particularly sticky products, the Series C5 can be equipped with special SWING DOOR buckets complete with a double scraping device. This eliminates any product left behind thereby maintaining continuous weighing accuracy. The Series C5 is available in several versions while the number of buckets varies according to the speed/precision required. The 6­ head version featuring memory cells produces up to 70 weighings a minute.