A solution for sliced salami and cured meats, cheeses and all fresh foods to be consumed in several stages: highly convenient flow packs featuring zips packaged on PFM horizontal packaging machines. These lightweight, hermetic packages are produced at extremely high speeds.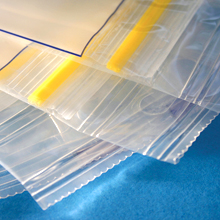 The Mistral Servo is a flow pack type horizontal packaging machine for the production of hermetically-sealed packs with three seals and a zip with modified atmosphere.
Advantages:
• High productivity with zip and for MAP: can produce hermetically-sealed modified atmosphere packs and apply  zip at a production speed of 80 packs/min.
• Maximum Hygiene over whole surface.
• Aesthetically perfect packs: the perfect proportions of the film forming and sealing units (Long Dwell system) and the application of the ZIP guarantee aesthetically perfect packs with resistant, well-positioned seals.
• Rapid format change: with the Servo version on 6 axes it only takes a few minutes to replace the reel, make the few adjustments necessary and select the new work programme.