SPS: New Premises, New Challenges
SPS Italiana Pack Systems, producing automatic packaging lines for bakery products and biscuits, is preparing to open their new premises in Bogogno (Novara).
The premises, with an area of 6000 m² of production space and 2000 m² of office space, is situated in a magnificent setting adjacent to the golf course. The factory's modern spacious facilities house the structures and personnel of the company that can boast the biggest sales increase for the two-year period from 2008 to 2010.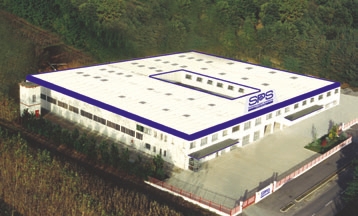 "A development trend that is also confirmed for 2011 and which we forecast will close with a turnover of 15 million Euros," states Paolo Fioravanti. " Today SPS has a firmly consolidated position with the major producers of biscuits, wafers and bakery products all around the world."
Business successes over the last two years, the result of untiring work focussed on technological improvement and development, include the special applications for wafers and sticky products, which are particularly difficult to handle; the new slug portioner for biscuits on edge; the new biscuit sandwiching machine; the new biscuit stack forming and loading system; vibrating channel technology developed in collaboration with MBP and, last but not least, the new SPS Regola packaging machine for candy
bars and bakery products that completes the medium speed range and flanks the already popular high speed SPS Modulo packaging machine.