PFM Packaging Germany is born
After some years of very good technical and business cooperation with the company Kaiser & Kaiser Verpackungssysteme we have decided to form the PFM Germany in Hollenstedt.
PFM's aim together with the partner Kaiser is to strengthen the presence of PFM group in Germany in the historic sectors of flow pack wrapping where the technology of the group is at the top on the world scale.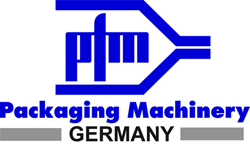 Cheese wrapping sector also in MAP.
Bakery wrapping sector (biscuits, snacks and others) with automatic lines manufactured by the specialized company SPS Italiana Pack System formerly Sasib and before FMC.
Fruit and vegetable sector with flow pack machines or lines for trays or IV range salad weighed with the high accuracy of MBP multihead weighers.
Meat and sausage sector.
Snack and chips sector with VFFS highly specialized lines complete with multihead weighers and high-speed rotary wrappers.
Candy and chewing-gum sector up to 2000 packs/min.
Cosmetic sector of wet wipes where PFM offers highly specialized lines.
The service sector is very important. We plan the construction of a new building equipped to grant technical assistance and spare parts within 24 hours.
The new PFM Germany aims to become a point of reference for the German market. An innovative service system, an approach to the customer that is capable of identifying specific needs with the highest accuracy and of giving satisfactory answers in terms of quality of the offered systems.