MBP Swing Doors Multihead Weighers
Designed for tacky and difficult to handle products.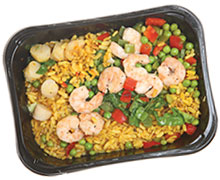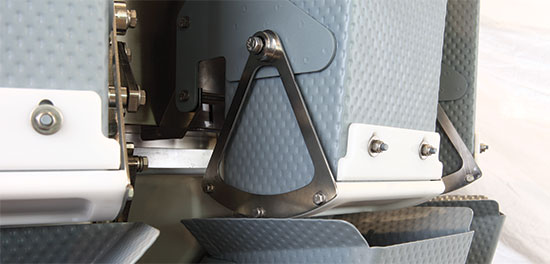 The new buckets with circular opening can be fitted to the MBP Series C2 and C5 range of weighers. MBP multi-head weighers in the SWING DOORS versions cleverly solve the problems arising from the product sticking to the walls and bottom of the buckets.
The circular opening movement and the adjustable double scraping device fitted on the buckets allow the product to be perfectly emptied onto the packaging machine or onto the multiple rephaser below it.
The SWING DOORS system can be installed on the whole range of MBP tray re-phasers.
Advantages of this particular solution are evident in a marked improvement of the weighing precision for these difficult to handle products which normally stick to traditional buckets.