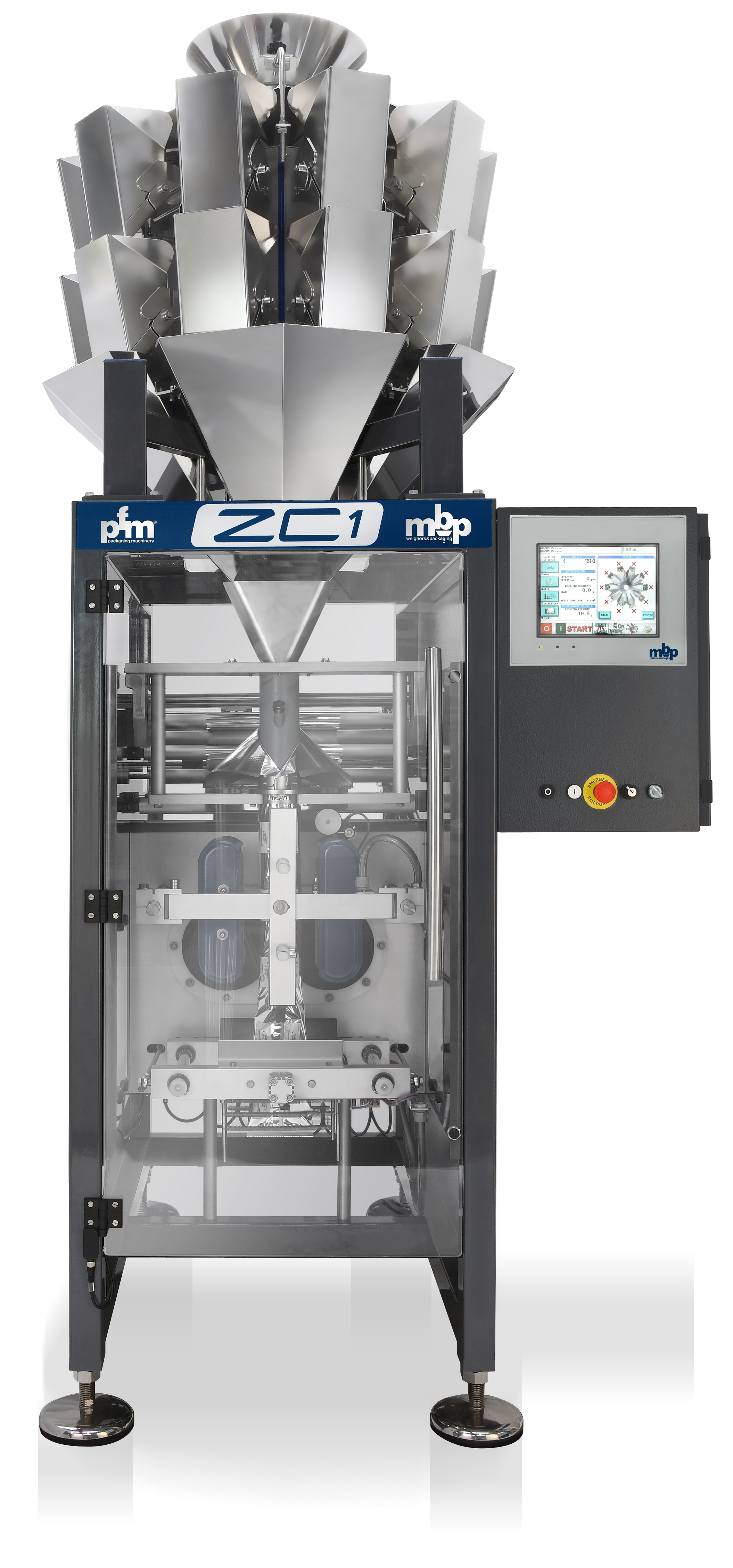 The ZC1 integrated solution optimises the weigher-packaging machine combination by making the most of the Series C1 multihead weigher and the model Zenith vertical packaging machine, which produces pillow packs with three seals and square bases or Steelo Packs (4 side seals). The ZC1 offers high quality standards which translate into high weighing accuracy, aesthetically perfect packs with easy maintenance, programming and operating safety over time.
Products
Snacks and dry food
Structure: compact, designed to house the 10 and 14-head versions of the Series C1 multihead weigher. The particularly rigid structure is designed to eliminate vibration and thereby optimise operation of the multi-head weigher.
Hygiene: the ZC1 has been studied in every detail to facilitate cleaning and sanitisation operations.
Flexibility: the ZC1 enables quick and easy format changeovers. The weigher's software features enable the machine to learn its own parameters thereby reducing intervention time by the operator who only needs to enter data relating to weight and speed. Extremely short packaging machine forming box and reel replacement times. The particularly advanced software guides the operator through the entering of required data.
Packaging Machine Features
Structure "Hermetic Box" type steel frame protected against the infiltration of dust.
Control of functions through PLC (latest generation microprocessor).
Drawing of wrapping material by self-centring "pulling belts" with pneumatic opening.
Control of packaging length using photocell system with print registration system.
Sealing jaws constructed steel with limited size variation.
Easily interchangeable forming box.
Self-centring reel-holder shaft.
Sign up Now to access the tech area